Acknowledging the Territory
Fleming College respectfully acknowledges that we are situated on the traditional territory of the Michi Saagig Anishinaabe, which is covered by the Williams Treaty and Treaty # 20. We are grateful for the opportunity to work and teach here and we thank all the generations of people who have taken care of this land – for thousands of years. We also recognize the contributions of Métis, Inuit, and other Indigenous peoples, both in shaping and strengthening this community and country as a whole. This recognition is connected to our collective commitment to make the promise and the challenge of Truth and Reconciliation real in our Fleming community. To learn more about Indigenous peoples or get involved in reconciliation work at Fleming, contact Indigenous Student Services about their many educational activities and events.
Human Rights and Equity
Your human rights are important to us, and respecting those rights is how Fleming College contributes to an equitable society. "Sir Sandford Fleming College is committed to fostering a diverse and inclusive working and learning environment that is free from any form of harassment, discrimination and bullying as enshrined in the Ontario Human Rights Code (OHRC),Accessibility for Ontarians with Disabilities Act (2005) and its related Standards/ Regulations, Pay Equity Act, Employment Standards Act, 2000 (ESA), Occupational Health & Safety Act (OHSA), and the Charter of Rights and Freedoms." Ontario Human Rights Code: http://www.ohrc.on.ca/en/ontario-human-rights-code
Human Rights Complaints
Kirsten Redmond
Director, Equity, Diversity, Inclusion and Organizational Development
Sutherland campus room B3 112
or by appointment at other campus locations

OHRC COVID-19 & Human Rights World Health Organization Social Stigma & COVID-19 COVID-19 & Living Off-Campus
Advocacy Resources
Truth and Reconciliation Calls to Action  
To redress the legacy of residential schools and advance reconciliation, in its final report the Truth and Reconciliation Commission of Canada called on governments, educational and religious institutions, civil society groups and all Canadians to take action on the 94 Calls to Action it identified
Founded by Heads Up for Inclusion (HUI) and The Council for Persons with Disabilities (CPD) 

https://www.pcpd.ca/

, The Accessibility and Inclusion Network is a network that seeks to increase accessibility and inclusion for persons with differing abilities in the Peterborough/Nogojiwanong region. 

 
Nourish 

 is all about food. Through innovative programs dedicated to 

eating

, 

cooking

, 

growing

, and 

advocating

 for good food, our work cultivates health, builds community, and promotes fairness.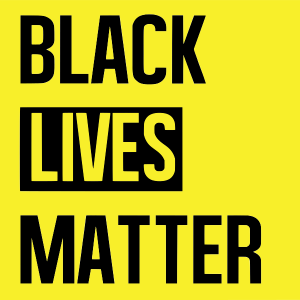 Black Lives Matter Nogojiwanong  
 A group of individuals who believe that our community often forgets about BIPOC individuals. As a group, we wish to affirm, strengthen, and grow our BIPOC community to allow for greater understanding within the Peterborough-Nogojiwanong area.
Community Race Relations Committee Peterborough
A community-based non-profit organization, committed to promoting positive race relations in Peterborough through community based advocacy, collaborations and education.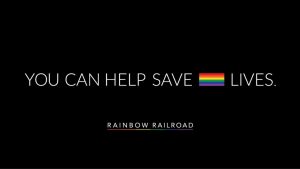 Rainbow Railroad  Rainbow Railroad is global not-for-profit organization that helps LGTBQI+ people facing persecution based on their sexual orientation, gender identity and sex characteristics. In a time when there are more displaced people than ever before, LGBTQI+ people are uniquely vulnerable due to systemic, state-enabled homophobia and transphobia. These factors either displace them in their own country or prevent them from escaping harm. 
Harassment & Discrimination Prevention Policy
Complaints by students regarding harassment or discrimination on the basis of any prohibited ground under the Ontario Human Rights Code may be addressed within this policy. Students who wish to make complaints regarding bullying against other students that are not on the basis of any prohibited ground are referred to the College's Student Rights and Responsibilities Policy for investigation and resolution. Harassment & Discrimination Prevention Policy 
Sexual Violence Support Services 
Fleming's Sexual Violence Support Services web site provides quick access to resources to support individuals and groups who may have experienced or be directly or indirectly involved in working with persons who have experienced sexual violence.
Anti-Racism Education & Resources
https://department.flemingcollege.ca/diversity/anti-racism-education/