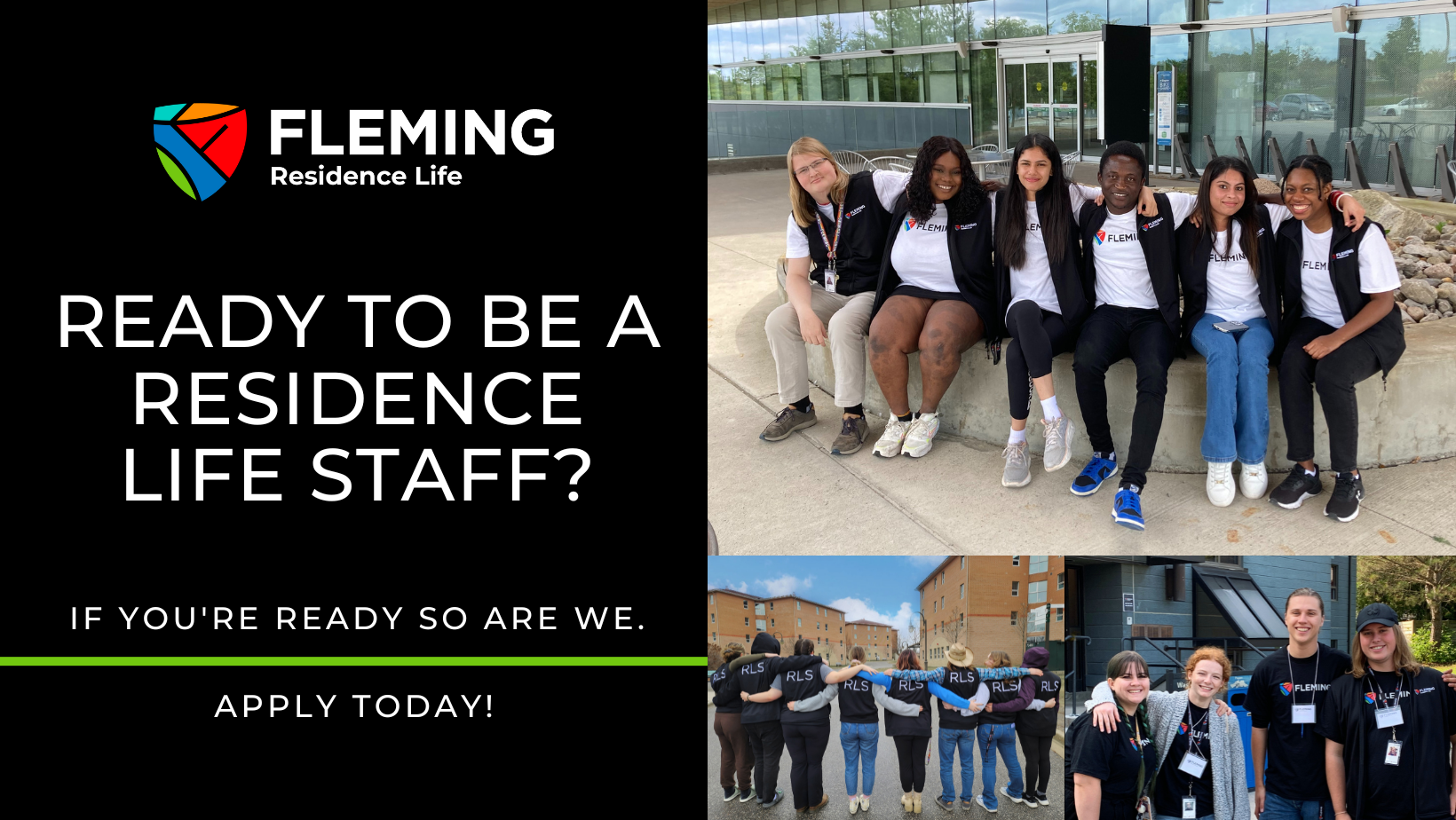 We are looking for students who are passionate about Residence Life and are ready to leave their mark at Fleming College. The role of Residence Life Staff can be demanding; so we are looking for individuals that are full of energy and enthusiasm! This role requires people who can manage their own studies, personal growth and social life while also helping other students, as both an individuals and as a group.
Our Residence Life Management Team strives to develop a strong supportive environment for future leaders. Every year, our departing staff tell us that the memories and experiences had during their time as Residence Life Staff will stay with them forever. We believe that working and living in residence is one of the best leadership opportunities available to students on campus. If being part of a strong team is something you would be excited about, all the information you need to apply is here.
* Please use Firefox or Google Chrome to apply. The use of other browsers might result in your application not being received.
Steps to Apply
Review Important Dates
Review Job Descriptions
Applications
Contact Us!
If you have questions about the
staff positions or the application
process please contact your RLM.
sarah.remani@flemingcollege.ca
(705) 749-5100