Manager/Delegate Training Videos 
 Onboarding a New Department Process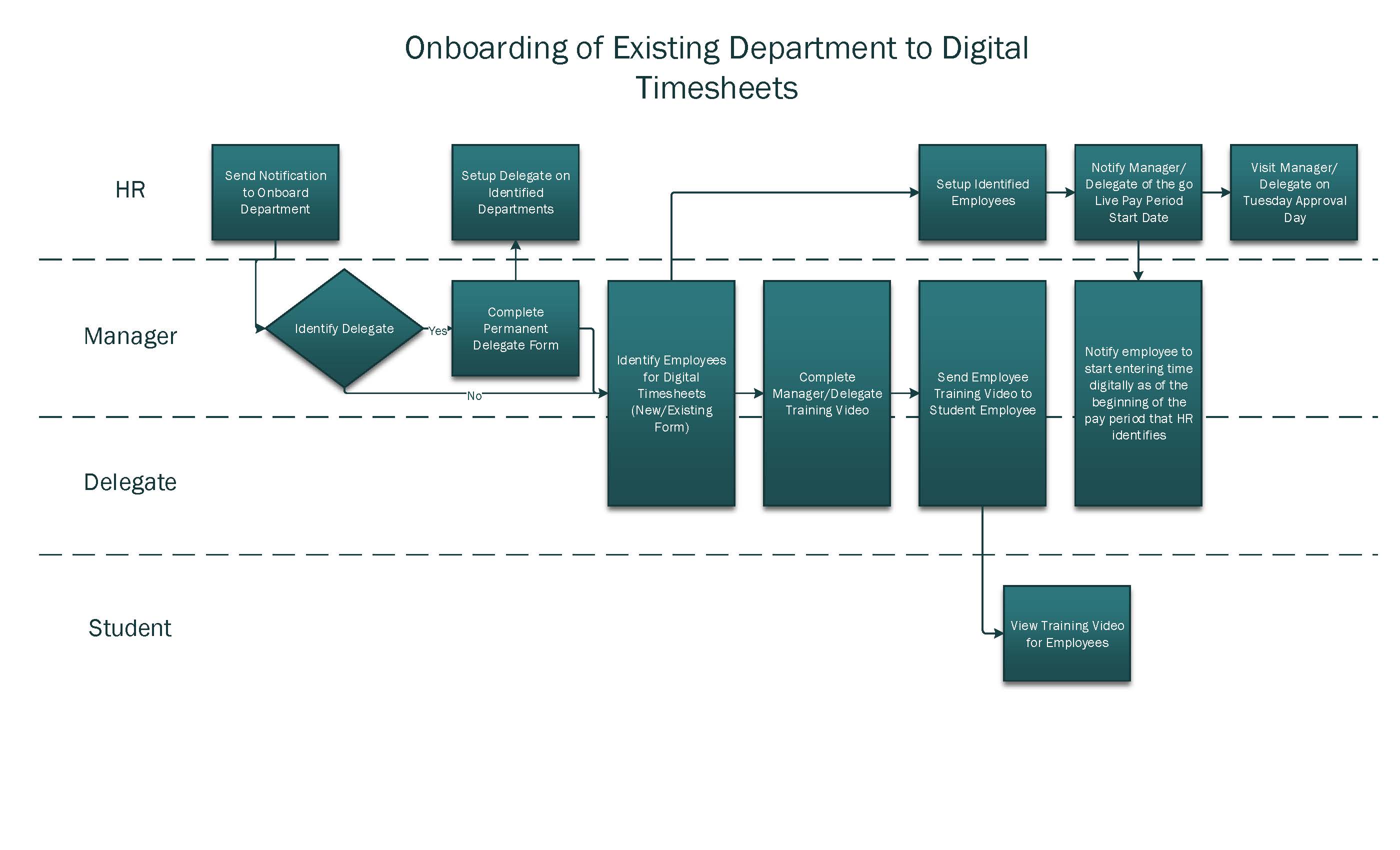 Timesheet Business Card
Each employee will need to be given a Timesheet Business Card. This card contains the department number, account number and combo code. These numbers are crucial in the successful completion of submitting the timesheet and the employee getting paid.
Account Code:  This is the account for the type of work, for example, 51315 for student work, 51320 for part-time support.  As the manager or delegate, you provide this to the employee.
Department Number:  This is your department number.  As the manager or delegate, you provide this to the employee.
Combo Code:  This number is derived from the account number and department number.  As the manager or delegate, you do not have this number; the employee can retrieve it the first time they submit a timesheet.
All numbers must be submitted into the system correctly in order for the pay to be processed and approved. If the wrong department number is entered that employee's timesheet will be directed to the alternate department. If that department has not been set up for digital timesheets the manager will not be notified to push  back the time, resulting in no pay. Below is the timesheet business card.  Please complete the account code and department number and distribute to new employees."
Click below for timesheet business cards to write your department numbers and distribute to new employees.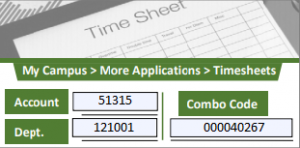 Departments That Are Setup and Who They are Being Routed To
Here is a list of current departments that are participating in Digital Timesheet. If an employee was to send a timesheet to an alternate department, the delegate for that department is also listed in Departments Setup with Managers and Delegates.
Two Types of Delegation
Permanent: If you no longer wish to approve timesheets permanently, you can fill out a Delegation of Approval and Signing Authority Form.
Temporary: If you will be away you can set up temporary access for your delegate to approve time on your behalf. In Evolve, go to My Self Service > Manage Delegation and choose "Create Delegation Request".  Specify the dates you will be away, choose the two transactions related to Time, and then your delegate.  Your chosen delegate will receive an email with instructions.  They must accept the request before any approvals can be routed to them.