Available only for students.
---
1. Open your desired Web Browser (Chrome, Firefox, Internet Explorer etc…)
Enter the web address: https://flemingcollege.onthehub.com

2. Click "Sign In" at the top right hand corner to be taken to a separate login page.
Login using your Fleming credentials.
3. Windows 10 should be displayed as a product on the current screen.
If it is not you can select the Microsoft category or search for Windows 10 in the product search box.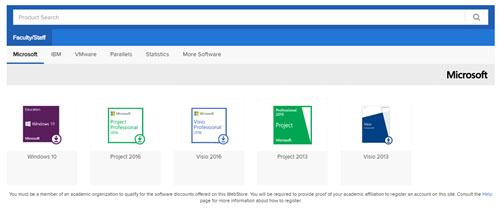 4. Click Windows 10 to be taken to the product page.
5. Click "Add to Cart" The product will be added to your cart and ready for checkout.
Note* Windows 10 costs $18.99 for Faculty/Staff and is Free for students.
Any additional products or services offered on this page are entirely optional. Once you are ready to proceed.

6. Fill out any applicable checkout and payment information to complete your order.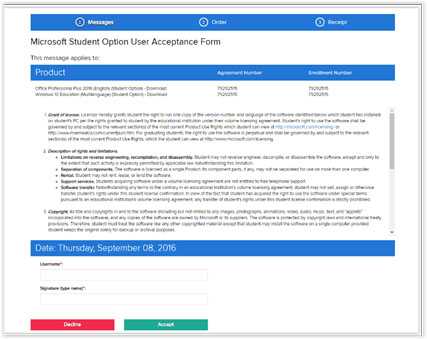 7. Once your order has been processed you should be taken to a summary page that displays your product key
which is available for 31 days at the basic access level. An order receipt will also be emailed to you.
*Please record your product key as it is not sent via email and is limited time access
8. Click the download button to begin downloading the windows 10 package.
Technical Support provided by Fleming College ITS:
Phone: 1-866-353-6464 x4111 Option #1
Email: itsupport@flemingcollege.ca