By Amanda Mushynski,
Pharmacy Technician Program Coordinator & Professor
The use of blogging in the Pharmacy Technician Program came about after a period of time when we were struggling with classroom management and desperate to find a way to teach our students how to give constructive feedback, self-reflect and take ownership of their own learning.
As a pharmacy technician, graduates will find employment in pharmacies where they are thrown into a precarious situation.  They will be carrying a license to practice and in many instances may be the only pharmacy technician there.  For example, they may be working with pharmacy assistants who have 10-20 years of experience and they are suddenly the ones responsible for checking the work of others.  They will have to correct the work of someone who has years of experience and seniority and then give constructive feedback.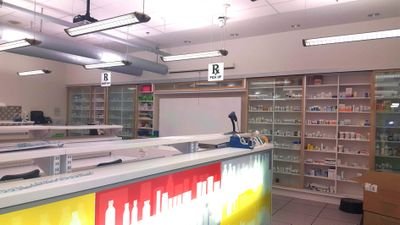 Before starting to blog, we needed to find out if there were any restrictions or barriers such as electronic communication or social media policies in place at the college or at potential placement sites.  The idea was that students would create a blog in their semester one Professionalism in Pharmacy course and carry the same blog throughout the curriculum and right into placement.  Many of our placement hosts had expressed a desire to receive feedback from students about their experience. By carrying the blogs right out into placement, we had a platform for students to do just that.
Since we wanted the students to continue blogging and reflecting on their education and experiences right through to placement, we had to ensure that there were criteria in place to guide the students. We wanted them to be able to express their thoughts in a creative, constructive and professional manner. It wasn't just important to develop writers, it was also just as important to teach our students how to give feedback. In order to do this we developed criteria that they needed to follow and have them give each other feedback on their posts. In essence, we evaluated the evaluators!
Yes, this is an enormous amount of work in first semester for faculty.  It requires a lot of grading, coaching and mentoring.  Our students are writing in an open forum, where their thoughts and reflections are available publicly on the internet for all to see.  Intimidating at first definitely, but it has quickly become the best thing we have implemented into our program to date.  We have received good feedback from students about courses, faculty and the curriculum.  Feedback that has resulted in positive changes to the way we deliver course material.  We have seen some phenomenal self-reflection skills and students are taking responsibility for their own actions.  In semester one, some students are writing about their lack of time management skills or their habitual procrastination and how different the college experience is from high school.  At the same time, semester III students are writing about their enthusiasm for and anxiety about starting placement.  It is all very exciting!  The results continue to amaze us from the depth of the writing to the insight shown in the blog posts.  For faculty, it has been extremely rewarding.  The hard work in semester one; getting the blogs going, teaching professional electronic communication skills, and the overwhelming amount of grading pays off.  We are able to see the growth; the professional growth of the students from semester one all the way to end of hospital placement in year 2.  As faculty we know that it is great to see this growth, and we now realize it is also more than okay to allow prospective employers and placement hosts to see this growth.  It is something to be very proud of.
We are not stopping at blogging, we are now using the blogs to create learning communities.  By creating learning communities in semester one, we help the students "make meaning" from their course material and we give them an open forum to support each other, share knowledge and develop trust in their program and faculty.  It will allow students to help each other learn and even find a voice.  Many of our students who would not normally speak out in class (such as our international students) are finding their voice through blogging and within learning communities.  The students now realize the importance of having a level of respect for the thoughts of peers and colleagues which is extremely important when working within a health care team.  Overall so far, blogging and building learning communities has been a huge success and our faculty team is very proud of what we have accomplished.
See the students in action for yourself:
My Experience with Professional Misconduct: A Case of Academic Dishonesty
PharmTech also uses Twitter to help build their learning community. Follow them @PharmTechProg
Make sure to check out @PharmtechProg in the @FlemingLDS Teaching Hub on Monday!

— FlemingPharmTech (@PharmTechProg) November 17, 2016