You may need to adjust the final grade for a student(s) at the end of the term, to reflect any changes to assessments resulting from unforeseen events and accommodations.
1) On the course home page, click Grades.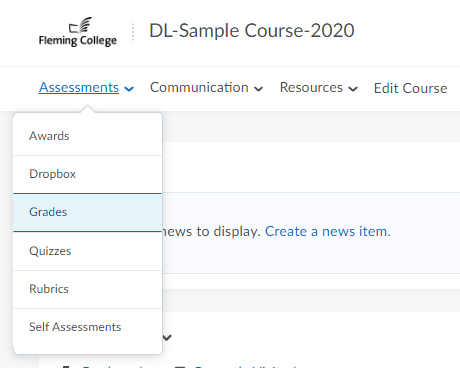 2) In the Enter Grades area, click Settings.

3) In the 'Calculation Options' tab scroll down to the 'Final Grade Released' section, and ensure adjusted final grade is selected, then click 'Save'.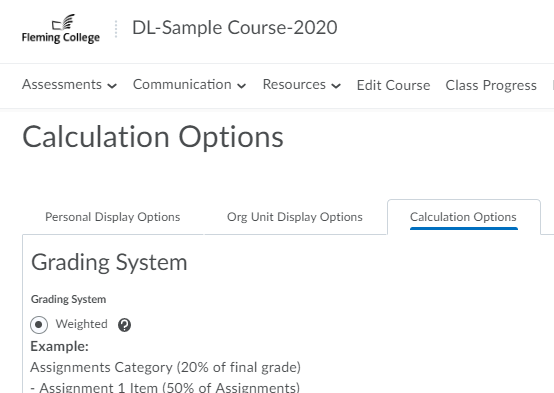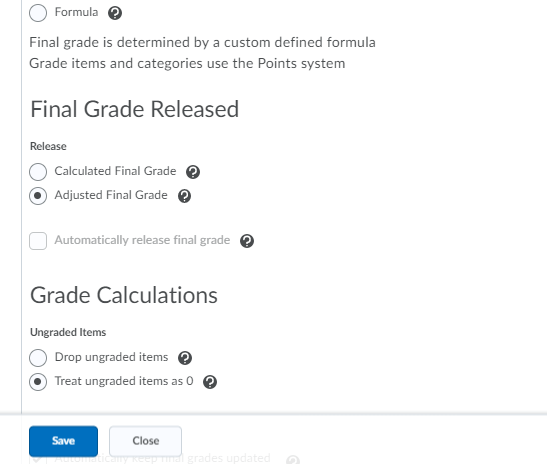 4) In the Final Adjusted Grade dropdown, select 'Enter Grades'.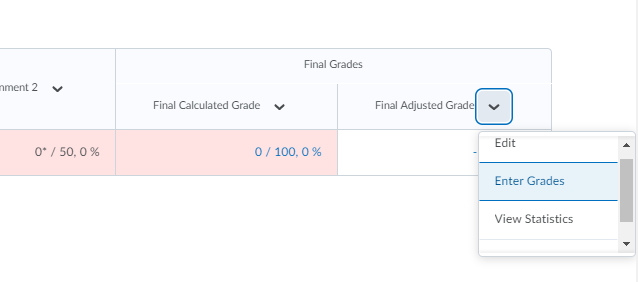 5) Choose method to enter adjusted final grade:
To manually enter the adjusted grade for each student, type the grade into the 'final adjusted grade' entry box. Select the 'Released' checkbox if you are ready to release the grade to the student, and click 'Save and close'.
(you can go back in and check or uncheck the 'Released' checkbox for a student to release or unrelease the grade)

If you want D2L to automatically re-calculate the adjusted final grade, under the final adjusted grade column, ensure the denominator of the fraction is set to /100.
Then, click the Calculator icon and indicate using the checkboxes which assignments to use to calculate the final grade.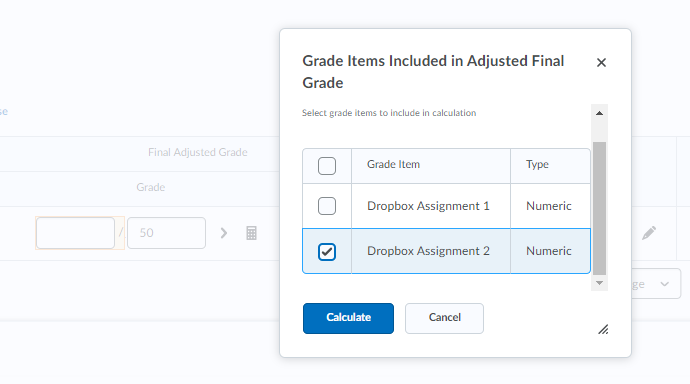 Resources
D2L – How to Adjust Final Grades (pdf)