LinkedIn Learning is a leading online learning platform that helps anyone learn business, software, technology and creative skills to achieve personal and professional goals. Through Fleming's subscription, faculty, staff, and management have access to the LinkedIn Learning video library of engaging, top-quality courses taught by recognized industry experts.
How Do Students Benefit from LinkedIn Learning?
How do I choose and use LinkedIn Learning videos in my course?
Now that we have access to the video resources of LinkedIn Learning , are you asking yourself how you can use the material in your class?
LinkedIn Learning videos are a tool that you can use to enhance your courses. The videos should be part of well-planned integrated delivery of any course. The videos may be used for instruction or as added resources for your course.
Whether you use the LinkedIn Learning material for instruction or as a resource, you will have to determine which of the videos is appropriate for your course. You will have to look at the learning outcomes for your course and determine which videos will fit in the course. LinkedIn Learning has a video about mapping your course curriculum to the core and peripheral outcomes of your course. View this video by clicking here.
Instructional approach when using LinkedIn Learning
Integrating LinkedIn Learning videos into your class instruction can be done in several ways. The most common way is by using one of the blended learning models. The model used most often is the flipped classroom. In this instructional approach, you assign material to your students that they need to prepare prior to coming to class. You will need to explain to your students what your plan is, what they are expected to do and why. Once the students arrive in class you will need to have planned an activity where the previously prepared course material will be actively used in the class. Further information on the flipped classroom is available here.
Assessment
LinkedIn Learning course materials include knowledge checks and other types of assessment. These assessments should be used only as formative self-assessment by students and should not be used for grades in your course.
More Information
LinkedIn Learning – Teaching with LinkedIn Learning
Have you used LinkedIn Learning in the classroom? Share your experiences with us and we will post them here for other faculty to learn more about how to successfully integrate LinkedIn Learning into teaching practice!
How to Access LinkedIn Learning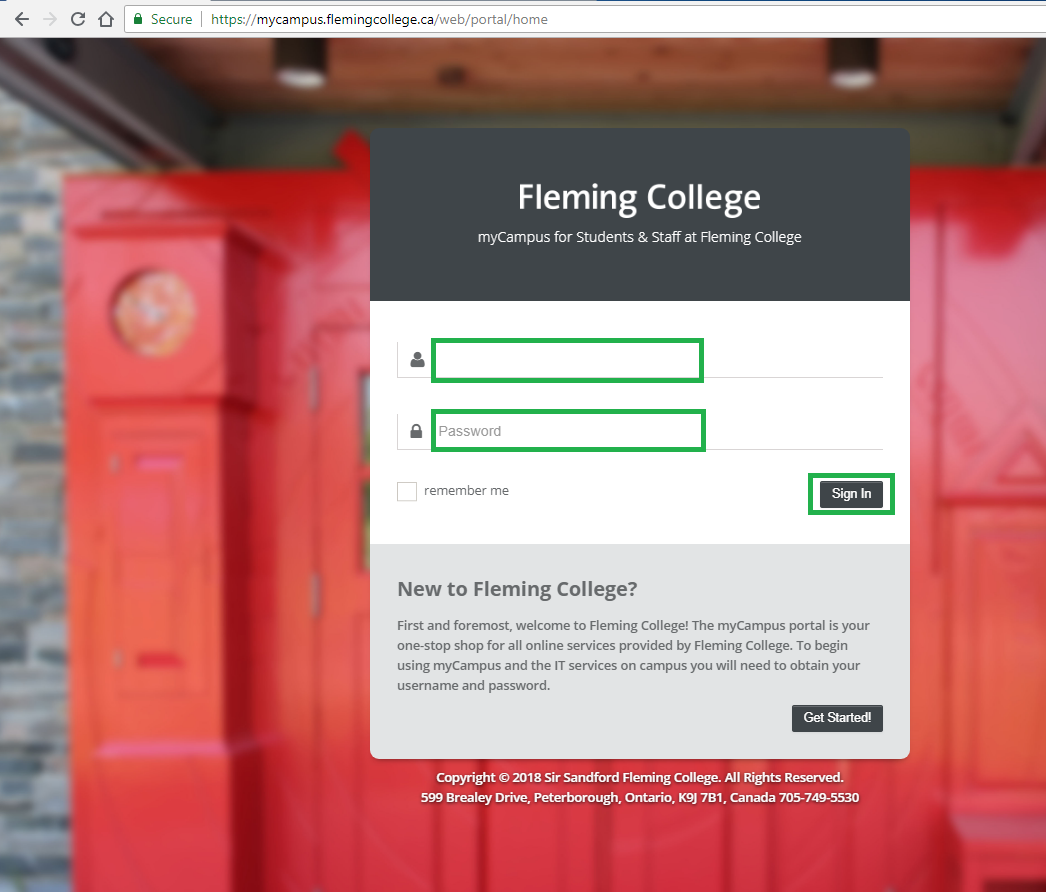 Use your Fleming username and password to login to MyCampus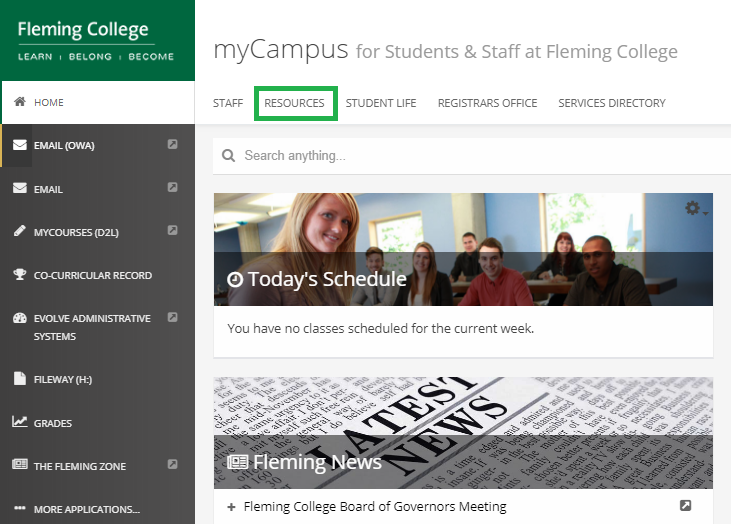 Click on 'Resources'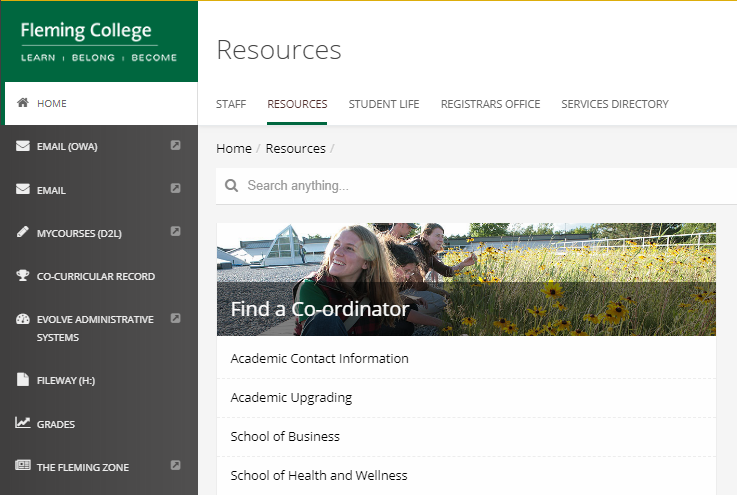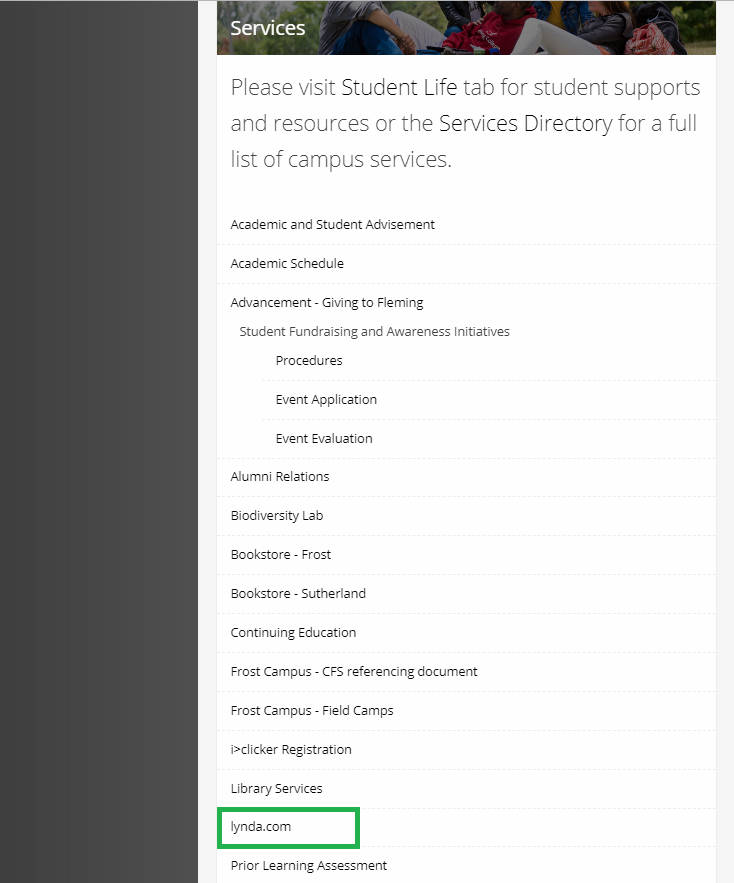 On the 'Resources' page under the 'Services' heading, scroll down and click on 'lynda.com'
You will be directed to the LinkedIn Learning homepage.


Click on 'Sign In'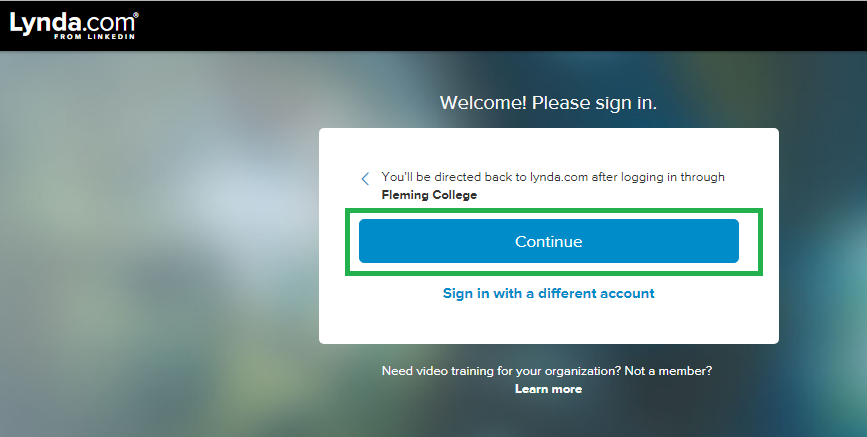 Click 'Continue'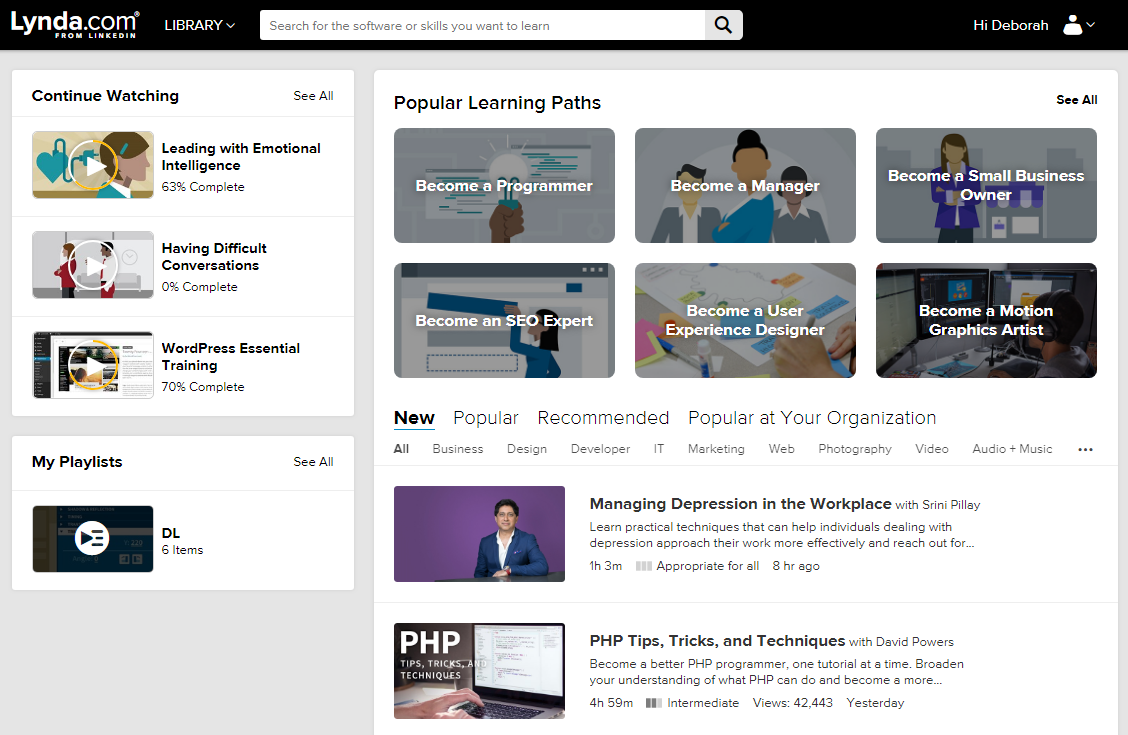 LinkedIn Learning 's main homepage will display once you have logged in.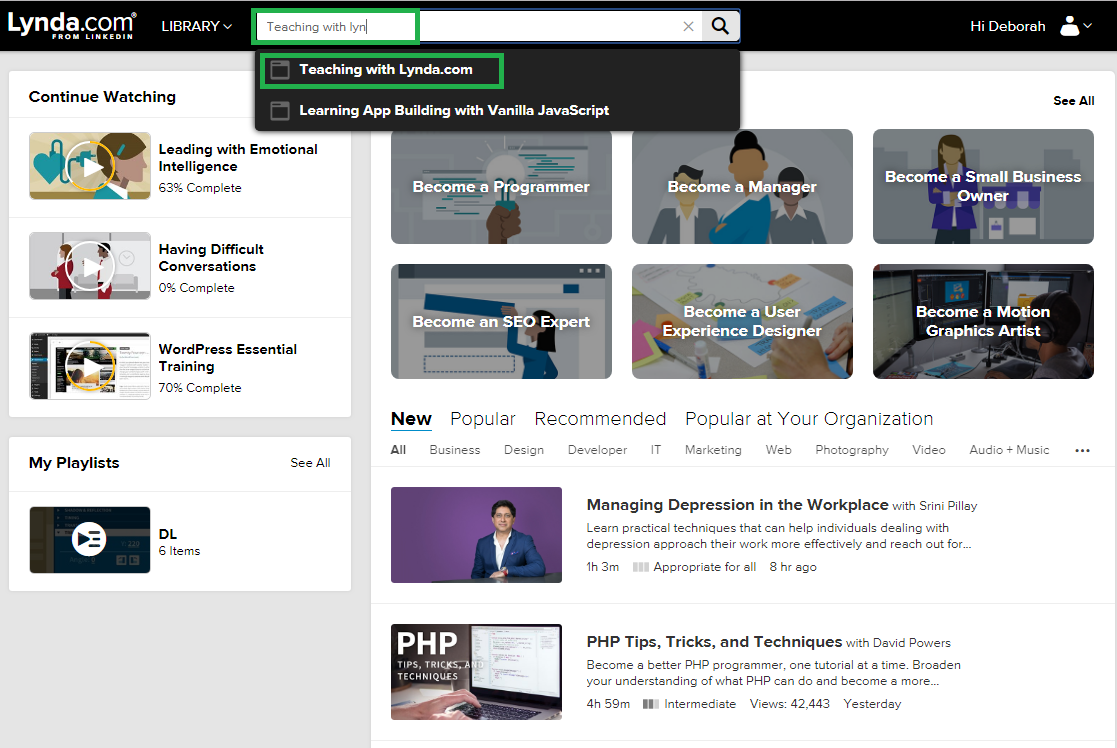 Enter search terms in the search bar to locate training.
A dropdown will populate with relevant results. If you click one of those results, you will access the course directly.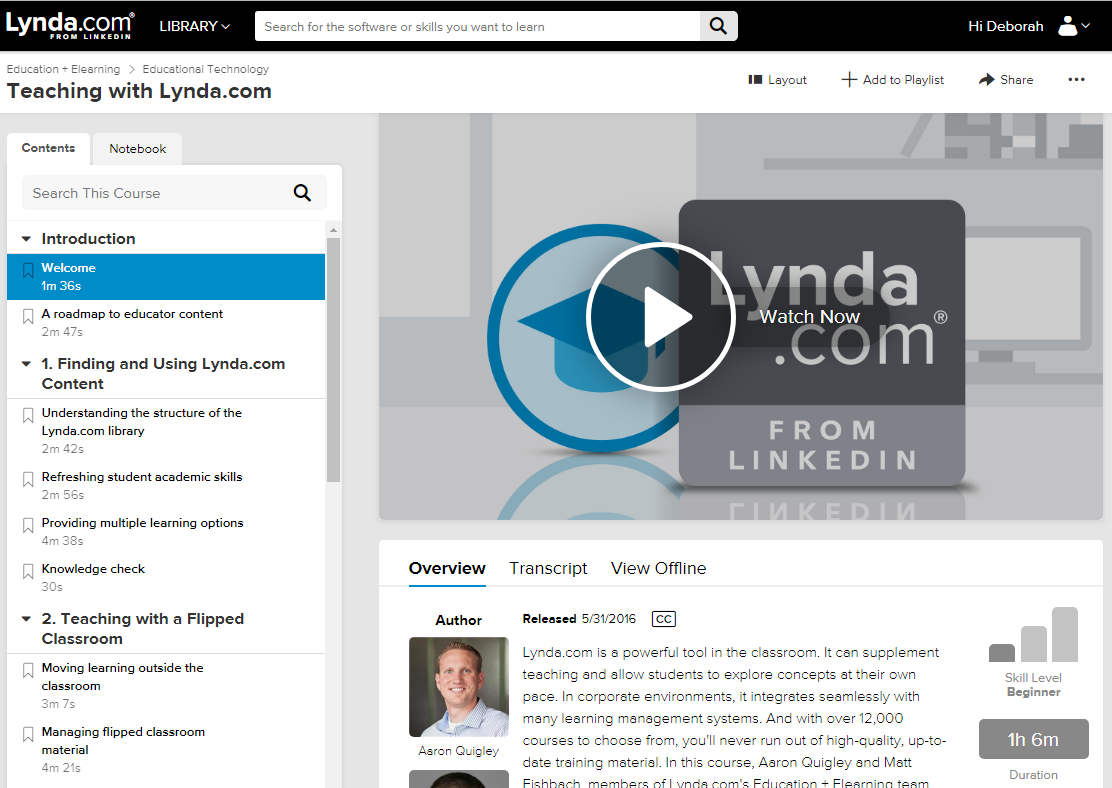 This is a homepage for a course you have chosen from the dropdown. Click on the 'play' icon to begin viewing.
There is also an option to view the entire list of relevant courses and add to a playlist for future viewing (see below).
Adding a Course to a Playlist for Future Viewing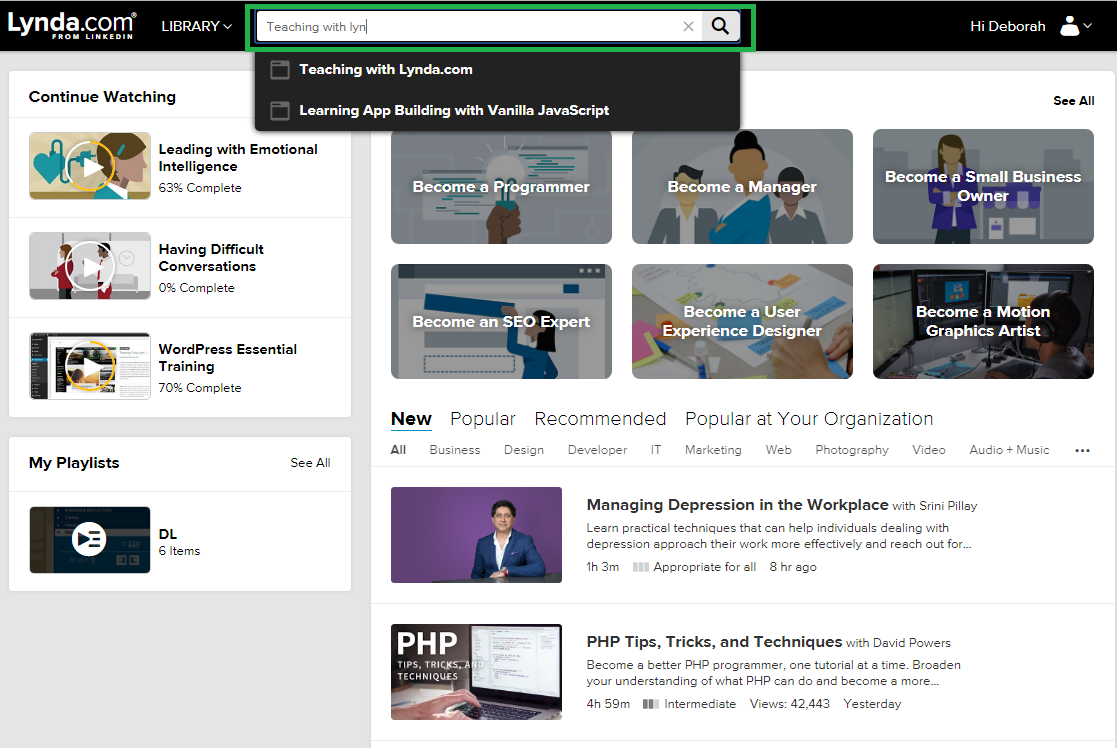 Enter search terms in the search bar and click the 'magnifying glass' icon to locate training.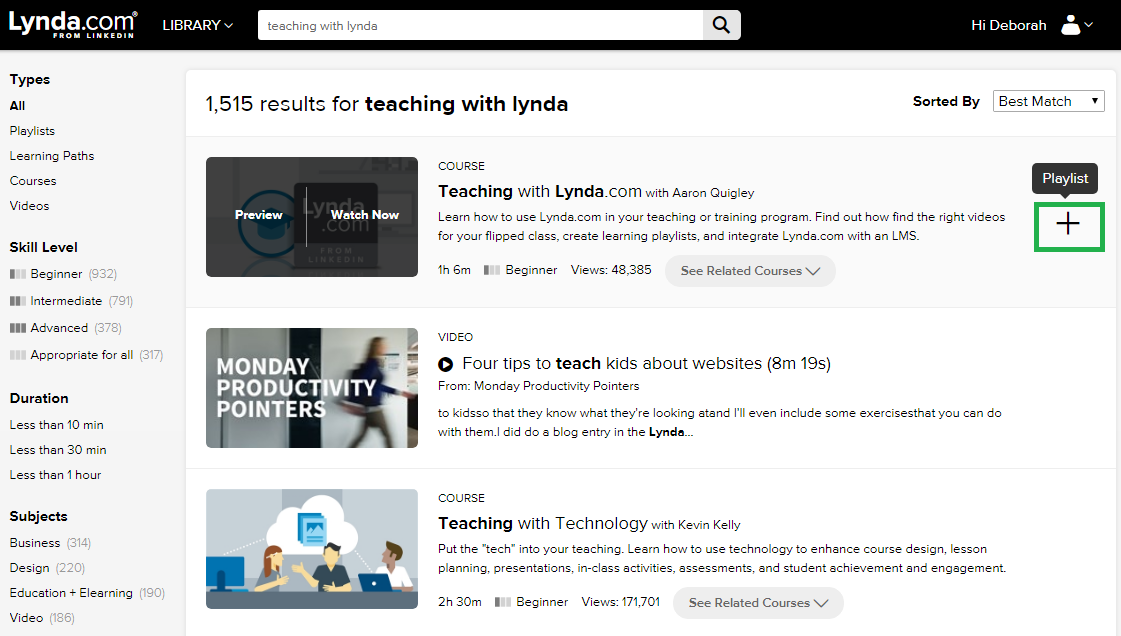 Hover over blank space to the right side of the course you wish to watch later. Click the '+'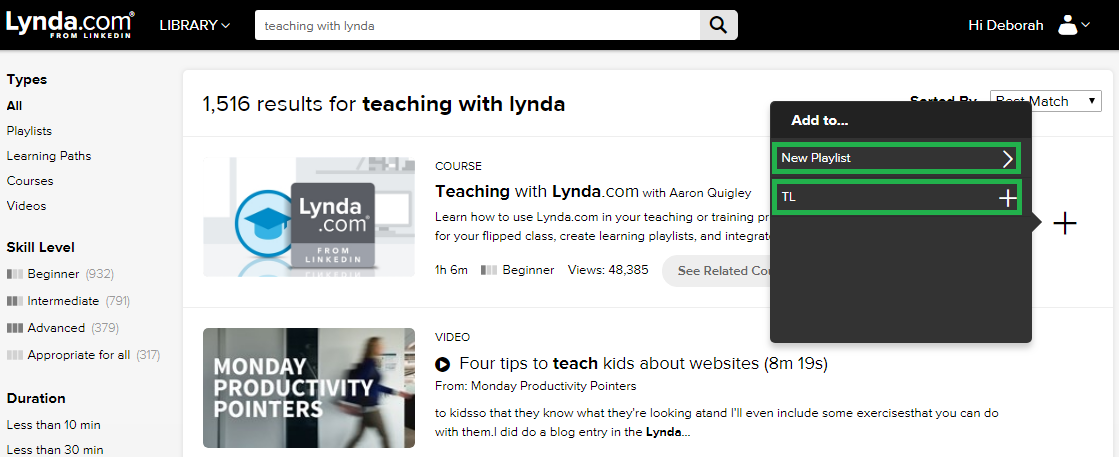 You can click the 'arrow' beside New Playlist to create a new playlist and add the course.
OR, you can click the '+' beside an existing playlist to add the course.
Accessing Your Playlist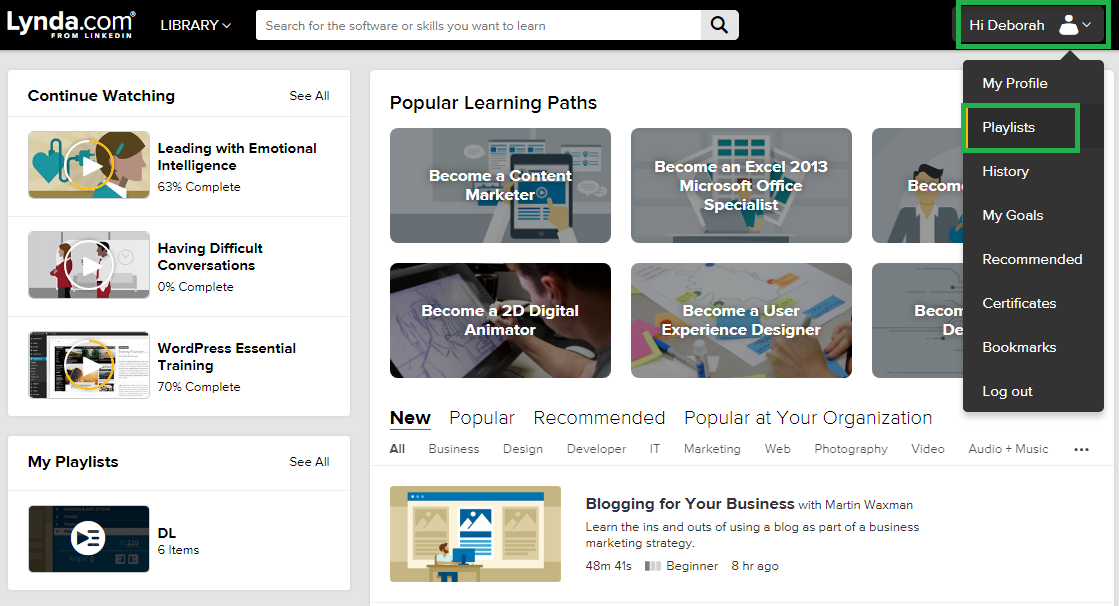 Click on your 'person' icon in the top right, then click 'Playlists'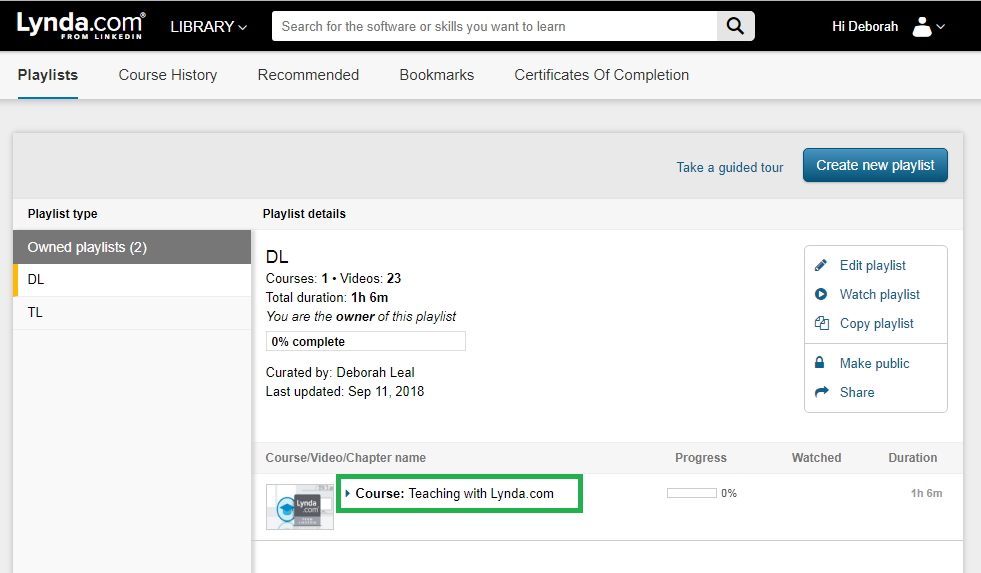 Click the 'course name' in the playlist to view the course