LinkedIn Learning is a leading online learning platform that helps anyone learn business, software, technology and creative skills to achieve personal and professional goals. Through Fleming's subscription, faculty, staff, and management have access to the Lynda.com video library of engaging, top-quality courses taught by recognized industry experts.
How to Access LinkedIn Learning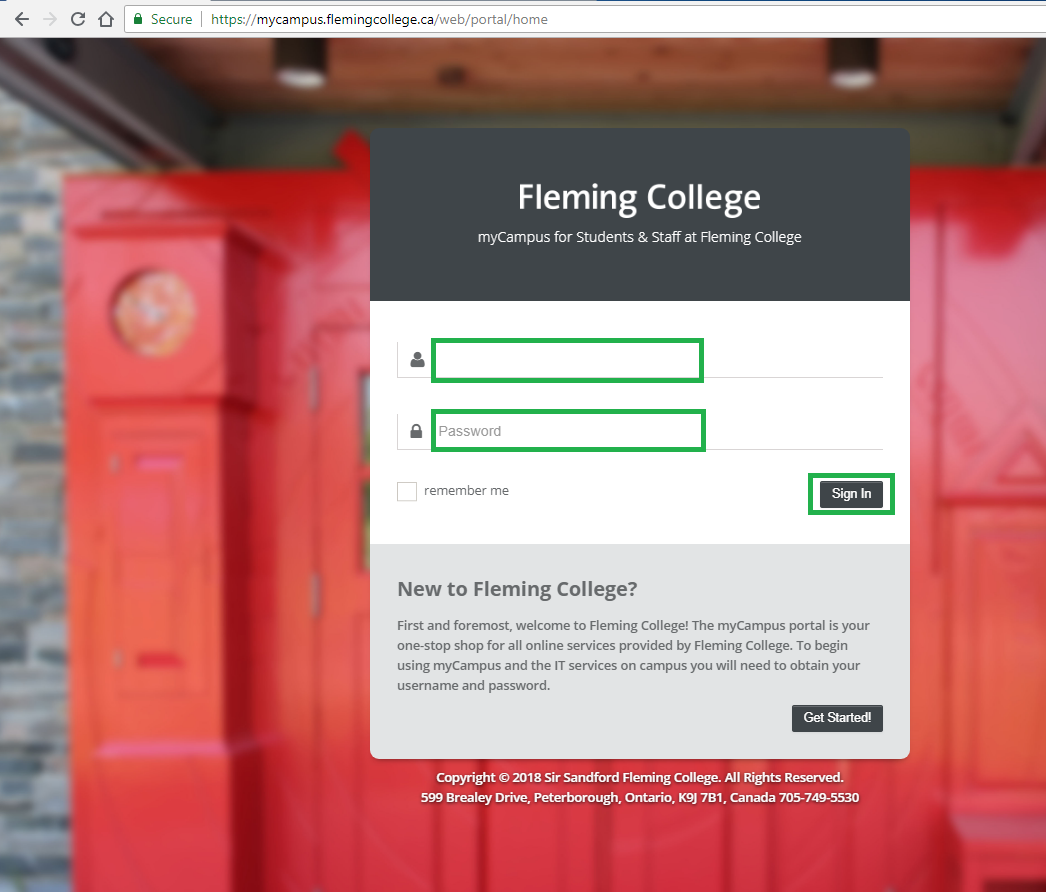 Use your Fleming username and password to login to MyCampus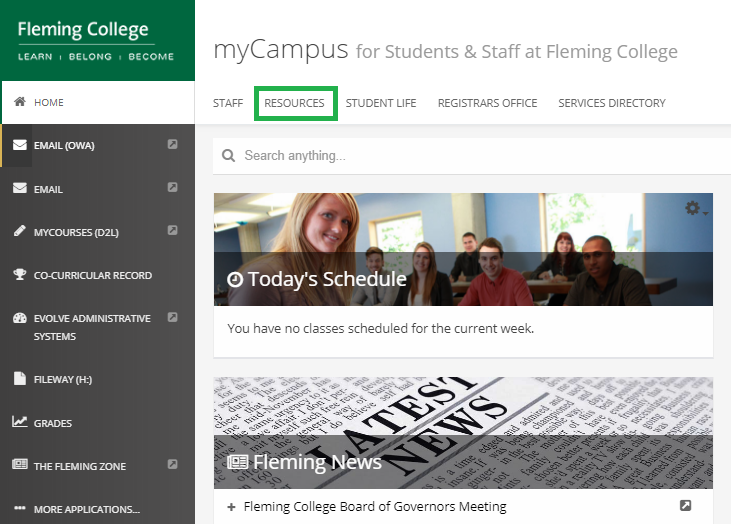 Click on 'Resources'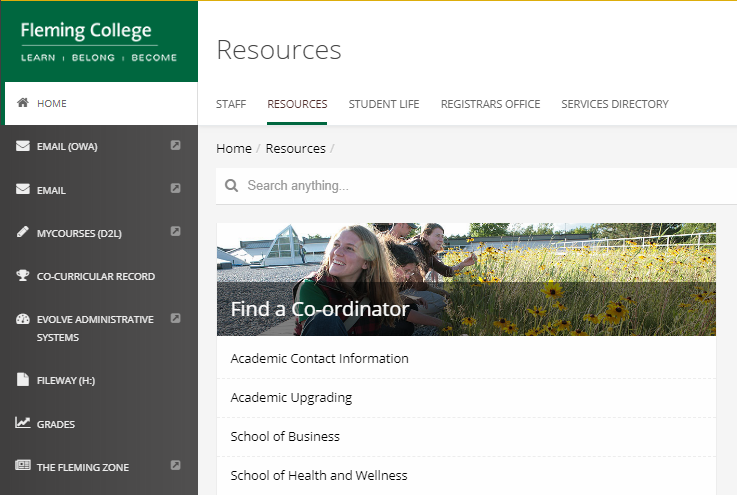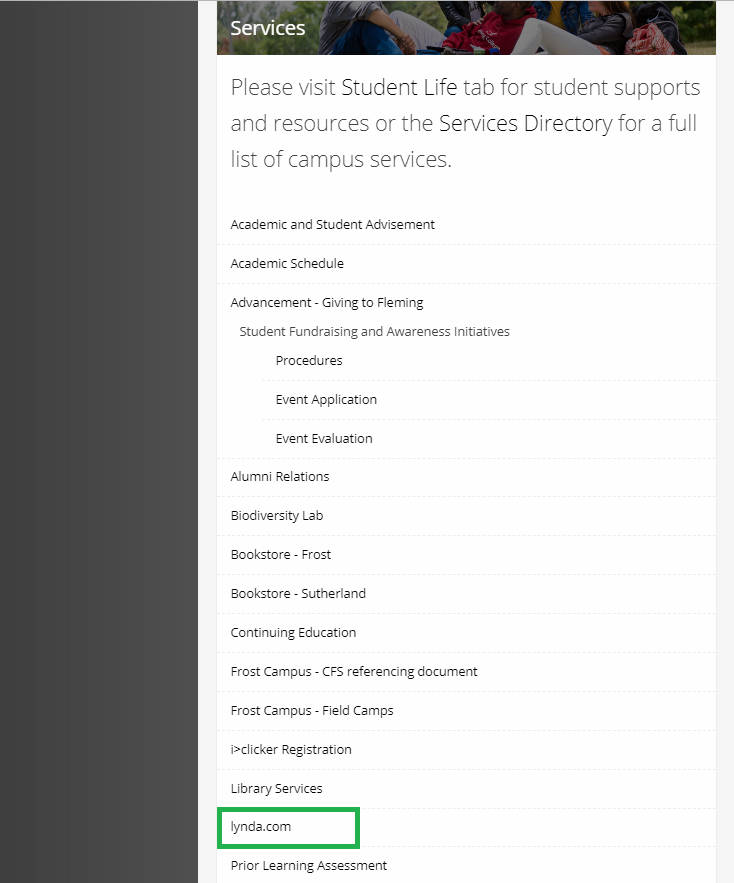 On the 'Resources' page under the 'Services' heading, scroll down and click on 'lynda.com'
You will be directed to the Lynda.com homepage.


Click on 'Sign In'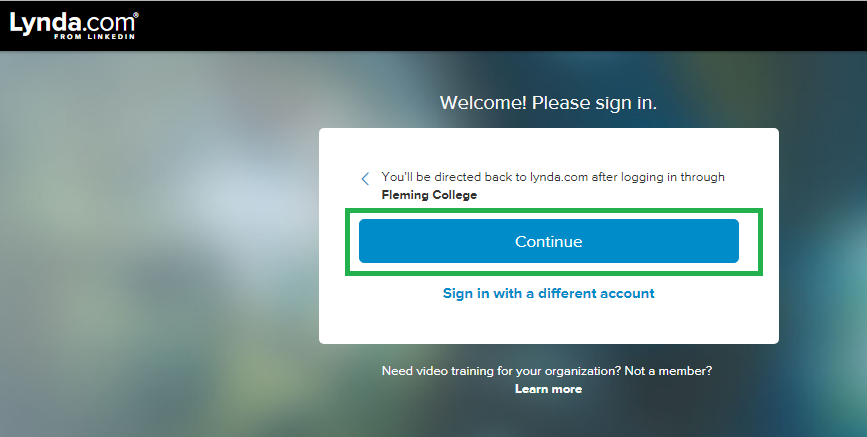 Click 'Continue'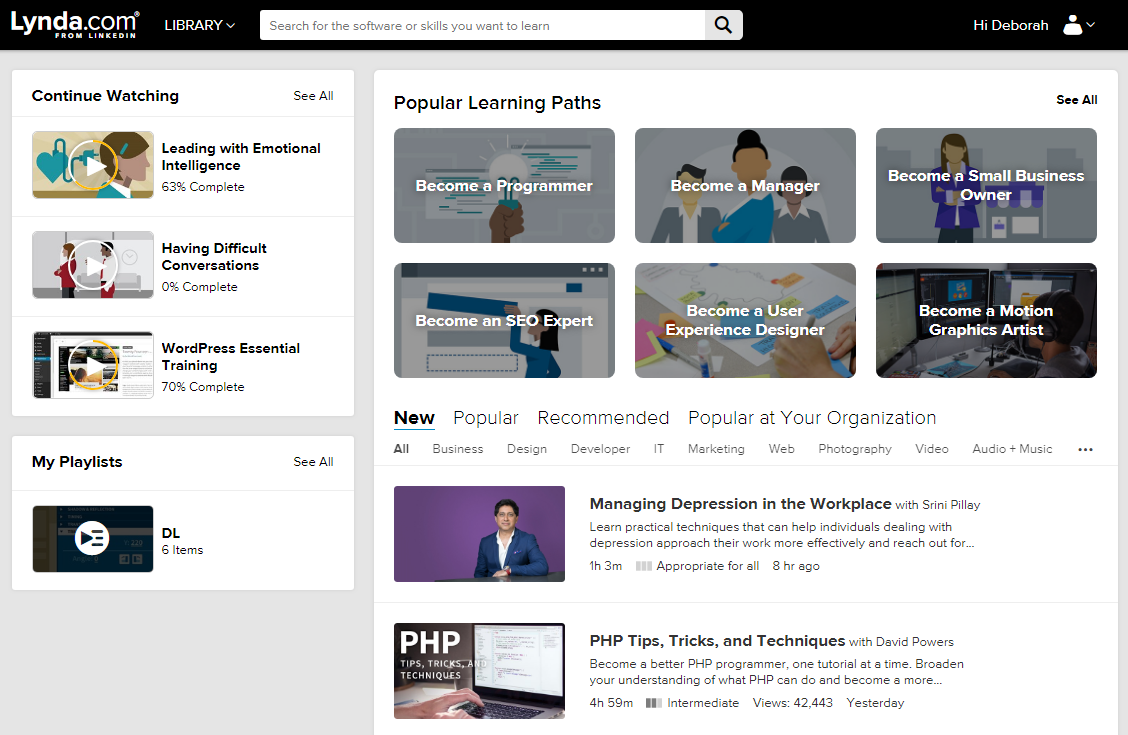 Lynda's main homepage will display once you have logged in.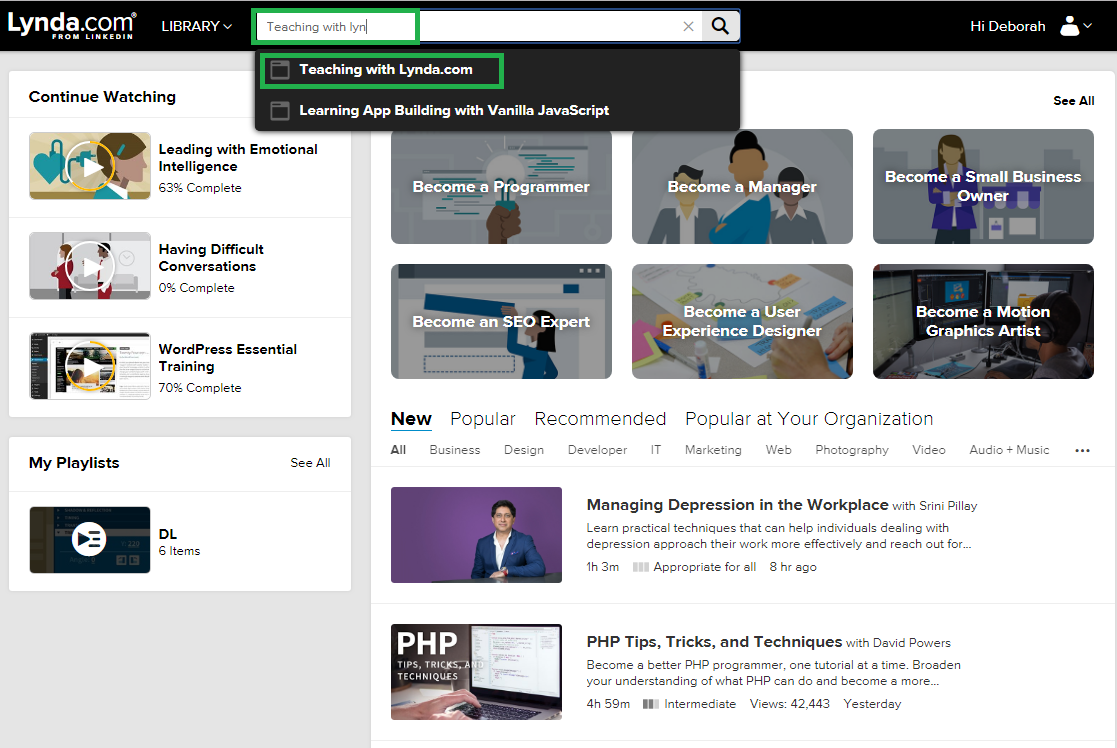 Enter search terms in the search bar to locate training.
A dropdown will populate with relevant results. If you click one of those results, you will access the course directly.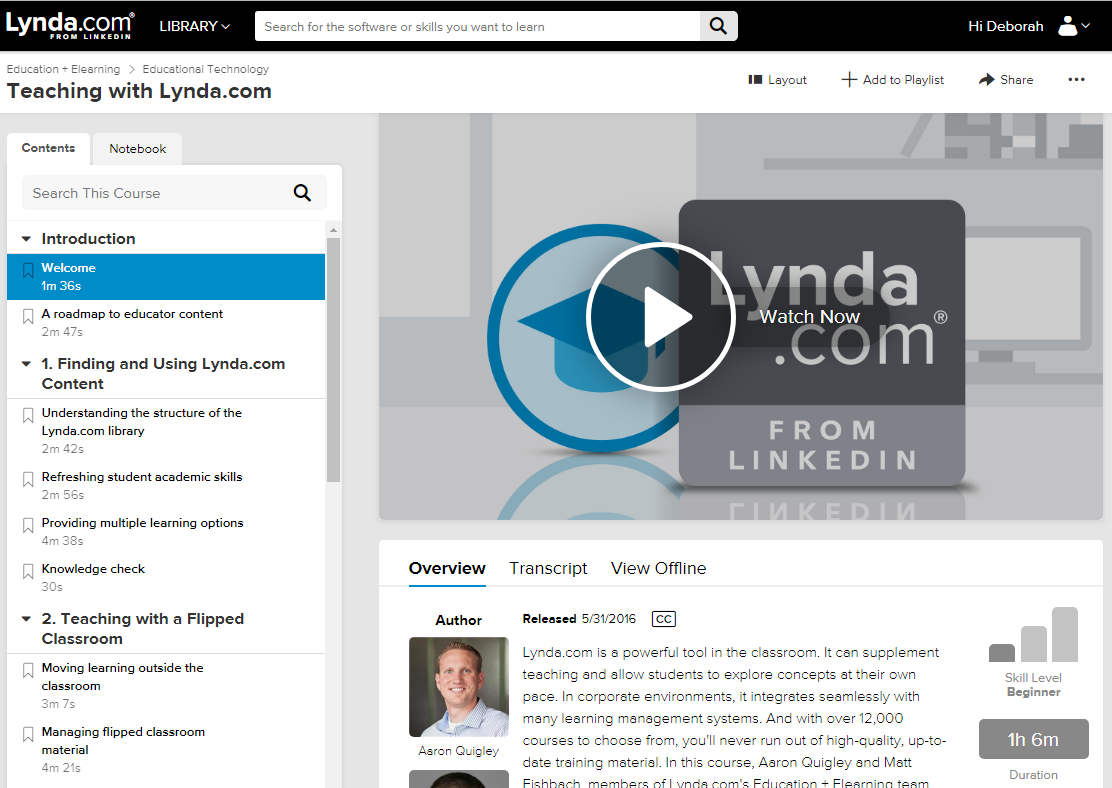 This is a homepage for a course you have chosen from the dropdown. Click on the 'play' icon to begin viewing.
There is also an option to view the entire list of relevant courses and add to a playlist for future viewing (see below).
Adding a Course to a Playlist for Future Viewing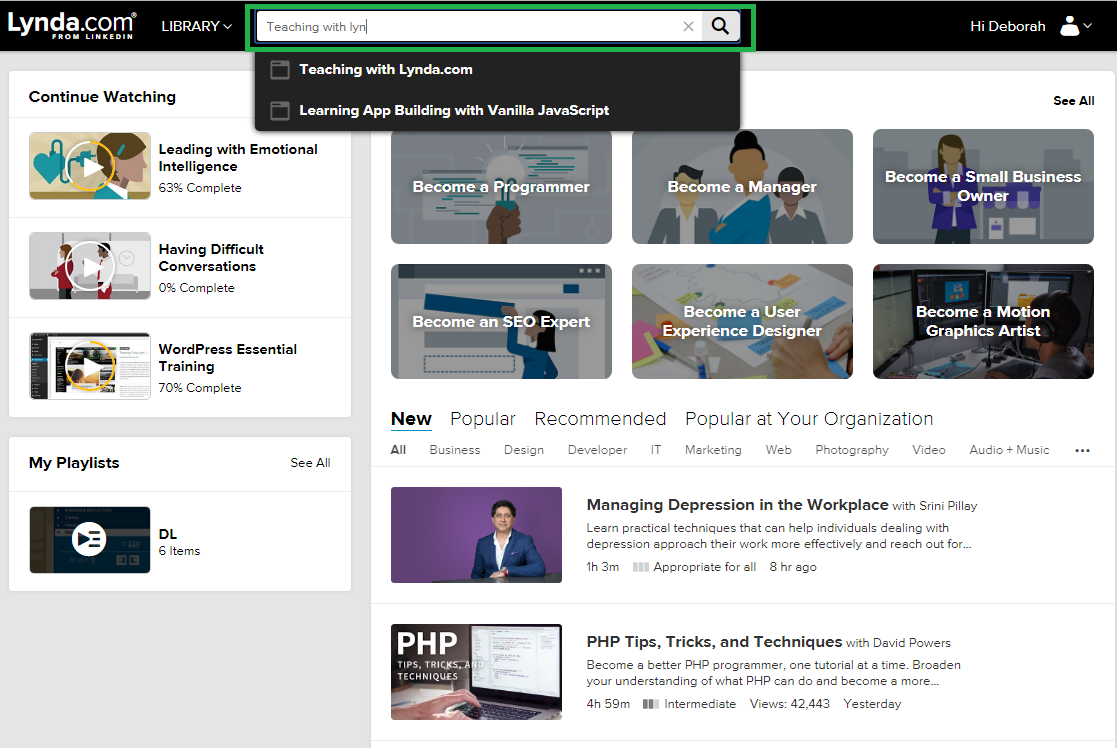 Enter search terms in the search bar and click the 'magnifying glass' icon to locate training.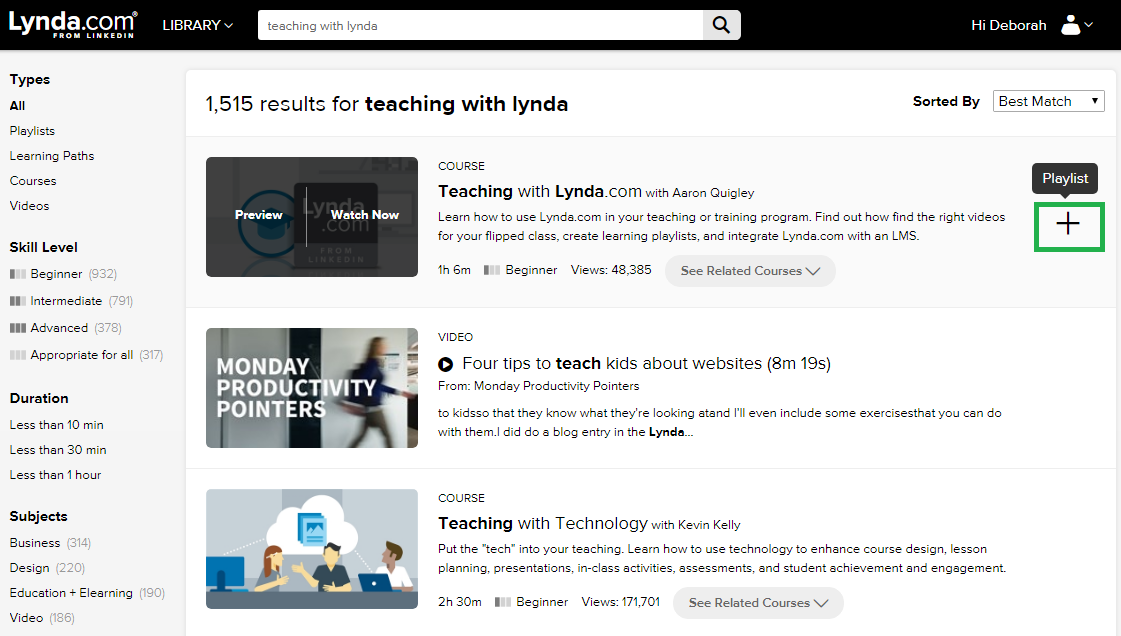 Hover over blank space to the right side of the course you wish to watch later. Click the '+'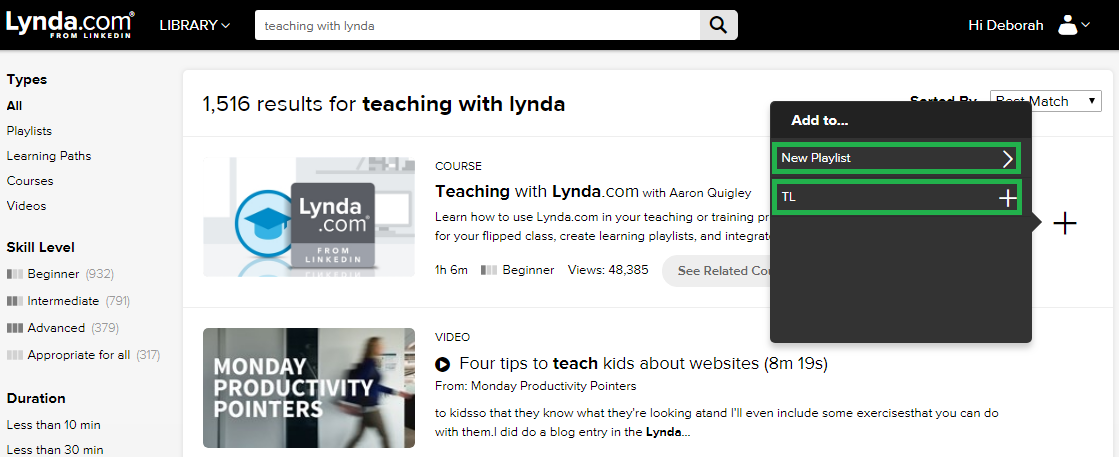 You can click the 'arrow' beside New Playlist to create a new playlist and add the course.
OR, you can click the '+' beside an existing playlist to add the course.
Accessing Your Playlist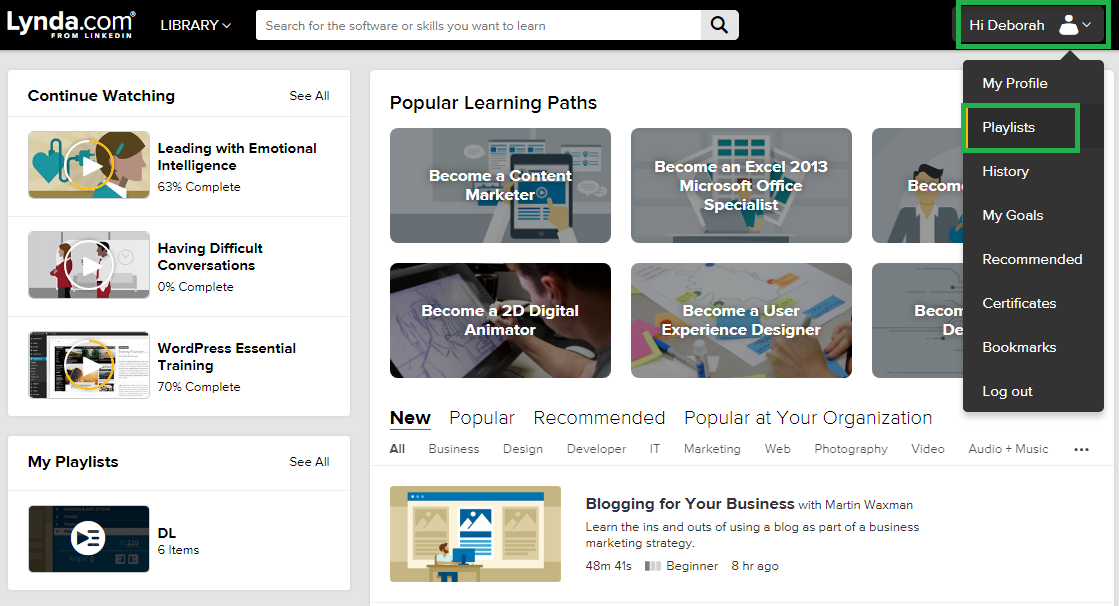 Click on your 'person' icon in the top right, then click 'Playlists'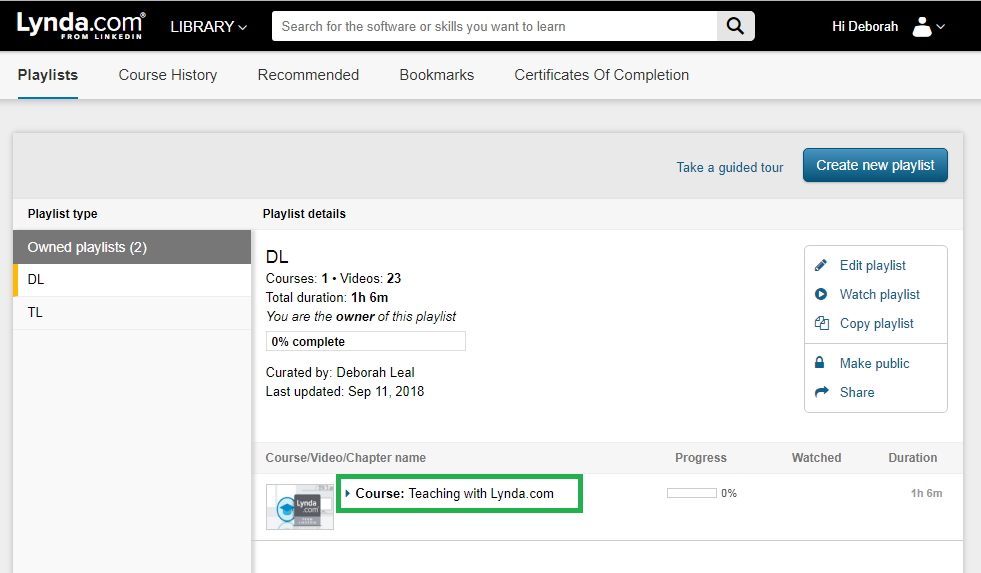 Click the 'course name' in the playlist to view the course