We are seeing some big changes to Open Education in Ontario since eCampusOntario new executive director came aboard!
This visnote via Gulia Forsythe highlights some of this momentum changing indicators shared by special guest speaker David Wiley from Lumen Learning.
Terry Greene from LDS was at the event and you can check out the storify account of the open sharing that was generated in the twittersphere: https://storify.com/AlanaCallan/open-education-and-creative-commons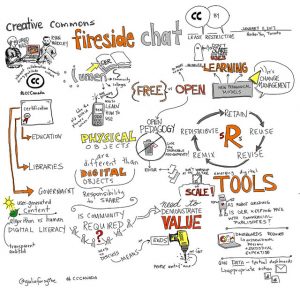 Click the image to view a larger version of the visnote!
Want to learn more about Creative Commons licensing? Click here for information about free certification courses.