Welcome to the Timetable Tutor!
Here, you will find information about Selecting a General/Program Elective, Enrollment: Add, Enrollment: Drop, and Enrollment: Swap.
Let's begin with how to log into your portal account and find your schedule for the current term:

The link will take you to the myCampus portal log in page.
If you have yet to log into the portal, select the New to Fleming button. This will take you to a page to enter your Fleming student number and date of birth and will retrieve your username and temporary password.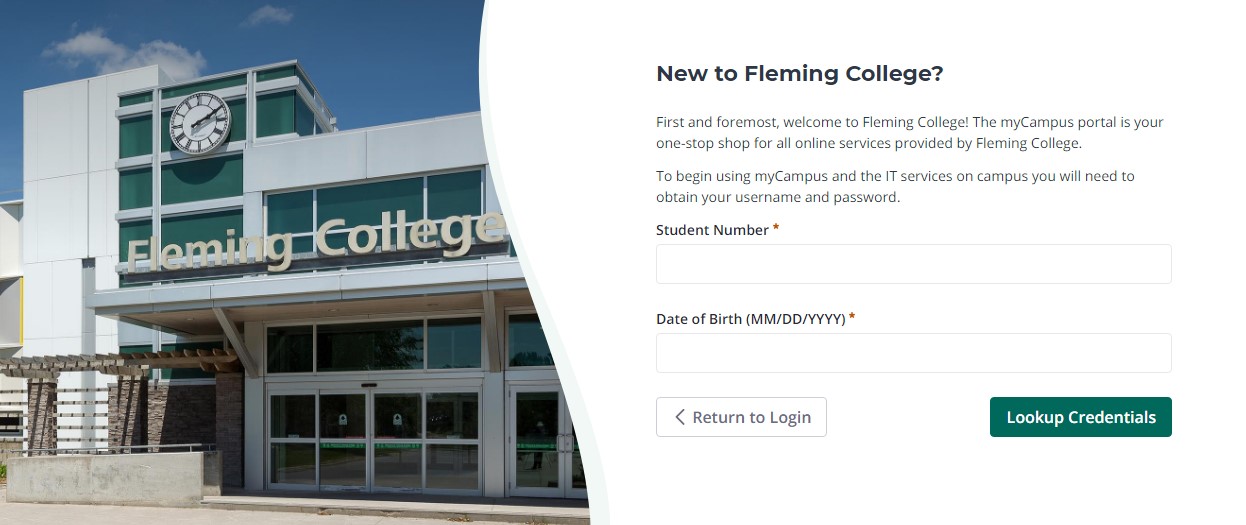 Once you log into the myCampus portal, you will be taken to your Dashboard. The link to your Student Center will be in the menu to the left.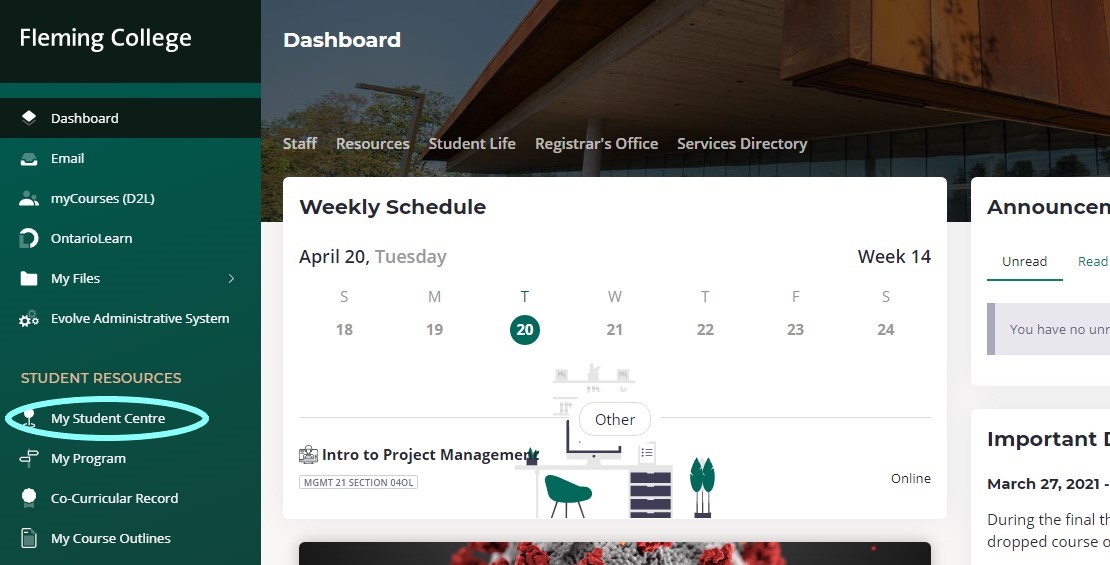 Your Student Center is where you will find your schedule/timetable for the term as well as several useful self-service applications.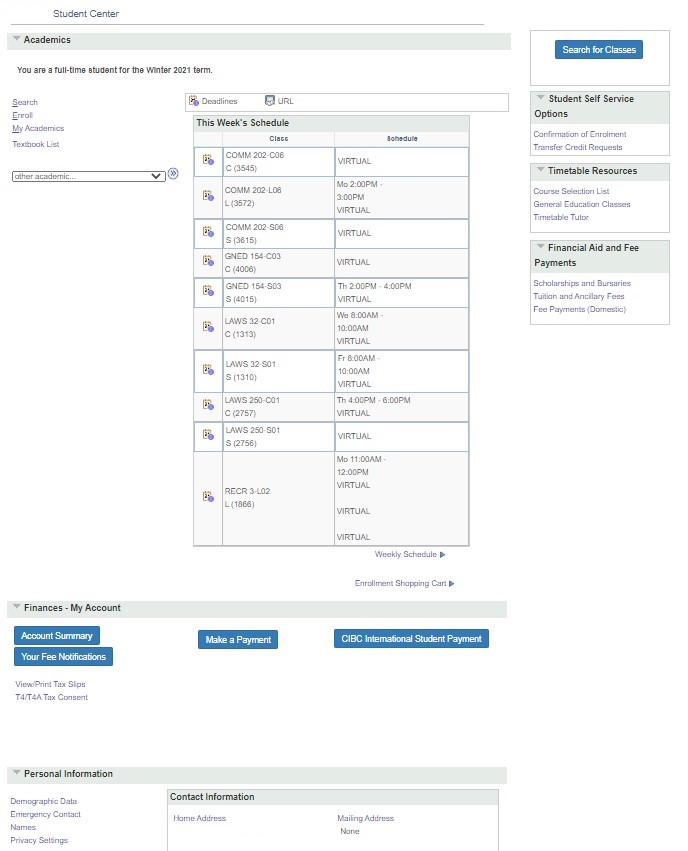 To view your schedule/timetable in a calendar view, and with more information, click on the Weekly Schedule view at the bottom of your course list.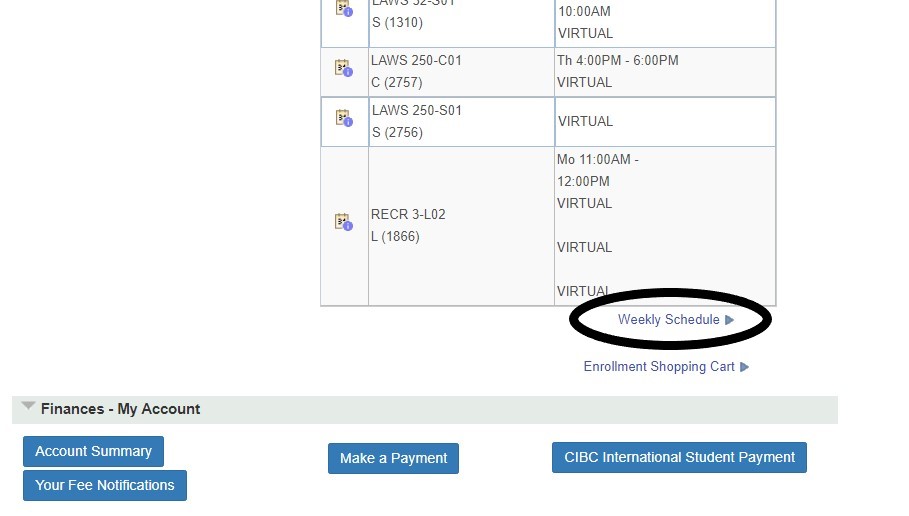 Once you are on the Weekly View screen, you will see that your asynchronous classes are listed at the bottom. Unsure what asynchronous means?  Check out our FAQ tab for an explanation.
Please note: Depending upon the week, your schedule may change through out the term. We recommend that you use the Next Week button to scroll through the weeks when you first get your schedule.