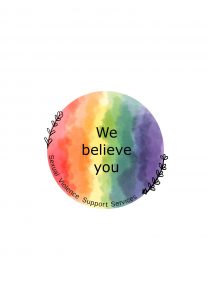 Welcome to a resource about sexual violence for students and employees. Sexual assault and sexual violence are unacceptable and will not be tolerated at Fleming College. We take seriously our commitment to support those who experience sexual violence, and we work diligently on campus and with community partners on programs, policies and resources to ensure that our campus remains free from sexual violence. This website provides quick access to the information contained in the College's Sexual Assault and Sexual Violence Policy and Procedure. Please explore the tabs to find information, access support services, or make an incident report.
Frequently Asked Questions related to COVID-19
Are sexual violence support services still available?
YES! We are still available to receive disclosures, to provide supports and referrals, and to help advocate for accommodations. For immediate assistance, please contact Fleming Security at 705-749-5530 ext. 8000 or email security@flemingcollege.ca. To speak to a Fleming counsellor, please contact Counselling & Accessible Education Services at ext. 1527 or email caes@flemingcollege.ca to schedule an appointment.
Is the Kawartha Sexual Assault Centre (KSAC) still open?
For health and safety reasons, KSAC has cancelled all in-person programs and in-person supports including individual counselling. The 24/7 crisis line remains available and extended weekend webchat hours are available: 1-866-298-7778
http://www.kawarthasexualassaultcentre.com/
What if I want to report sexual violence to the College?
We are still available to explain the multiple reporting options available to you, and all reporting mechanisms are still available. If you would like to report directly with a person, please contact Kelsey Doherty, Student Conduct & Accountability Specialist at srr@flemingcollege.ca or by calling 705-749-5530 ext. 1137 and leaving a voicemail. A phone or video chat meeting will be arranged. If you would prefer, the online report form is also available to you, and is configured to submit anonymously if you choose not to share your identity (Click here).
Will there still be workshops/training opportunities?
YES! We are currently offering Level 1: Sexual Violence Prevention and Level 2: Bystander Intervention training in virtual formats. Other interactive events and workshops will also be available throughout the semester so you can still learn and build your Co-Curricular Record while campuses are closed! See the Workshops & Training tab, or contact Debbie Harrison, Diversity & Inclusion Services at diversity@flemingcollege.ca
————————————————————————————————————————————–
Fleming College believes that diversity, equity and inclusion are cornerstones of success for both students and staff. Our promise is an inclusive community where we can Learn, Belong, Become. Our actions demonstrate that we are committed to removing barriers and actively evolving a culture of respect, recognition, and accommodation, as well as a celebration of each other's' unique contributions to Fleming's learning and working environment.
https://department.flemingcollege.ca/diversity/ 
How You Can Help End Sexual Violence:
Volunteer: Opportunities are available to help speak out against sexual violence for multiple comfort/experience levels. Contact diversity@flemingcollege.ca
Don't be a bystander: There's always more than one option for a bystander. Take a stand safely and do something that you feel comfortable with.
Stand up against sexual violence and sexism: When we ignore harmful jokes, we create an environment where demeaning words can turn into sexual violence.
Be a part of creating a safer world: Consent matters. Only yes means yes.
Quick Links – Flowcharts: