The Student Experience
The Student Experience Department is committed to welcoming and supporting students. Through our programs and services, students will have a successful transition to college and access to opportunities throughout their time at Fleming, to get involved, celebrate their diversity and stay connected.
PLEASE NOTE: some services described on this site may not currently be offered due to social distancing and the closure of the college. For more info, contact us, or read our Covid-19 updates here: https://flemingcollege.ca/covid19
Diversity & Inclusion Services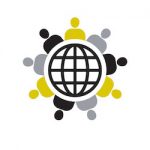 Student Experience Diversity & Inclusion Services is a safe space for students to receive education, support and referrals on a wide range of diversity issues. The office supports clubs that promote diversity and human rights, and organizes events in collaboration with other departments and community partners. We also offer CCR-eligible training programs like "Positive Space" that can be offered both in the classroom and for on-campus groups, such as student councils and other student leaders, Fleming employees, third party employers on campus, etc. See the Training tab for more details on the programs we offer.
Equity, Diversity & Inclusion Council
Fleming College also has a Council that addresses barriers to equity and inclusion across the college. For more information about the Council, please visit: Equity, Diversity and Inclusion Council : Fleming College
Diversity is
Diversity is a broad range of human identities, including but not restricted to the protected grounds of the Ontario Human Rights Code:
Age 
Ancestry Citizenship 
Colour 
Creed (religion) 
Disability 
Ethnic origin 
Family status 
Gender Identity/Expression
Marital Status (married, single, widowed, divorced, separated or living in a conjugal relationship outside of marriage, whether in a same sex or opposite sex relationship)
Place of Origin 
Race 
Receipt of public assistance (in housing only)
Record of offences (in employment only)
Sex (including sexual harassment, pregnancy and breastfeeding)
Sexual orientation
Diversity & Inclusion Services also supports other marginalized groups not covered by the Ontario Human Rights Code, such as First Generation students who are the first in their families to pursue a post-secondary education. Our programs help students and employees make connections and learn from one another, so reach out and let's celebrate our differences together!
---
Other Student Support Services