Always Check the Events Calendar in the Student Portal for up to date events & information! 
The Positive Space Education Program: Level One now available!
Fleming College promotes an inclusive environment where the Lesbian, Gay, Bisexual, Transgender, Two-Spirit, Queer, Questioning, and more community (often represented by the acronym LGBT2SQ++) can feel safe from harassment and discrimination.
Positive Space is an informative, interactive program that is Co-Curricular Record eligible, and looks great on any resume. Open sessions are held regularly and promoted here on this page, via social media and college email channels. Please note, certificates are no longer provided for Positive Space.
Level One: 1.5 hours, interactive lecture
Learning goals: Build awareness of gender and sexuality diversity and create an inclusive campus for LGBT2SQ++ students and employees. Next available online session: TBD
Level Two: 2 hours, facilitated case studies, role plays, and personal reflection
Learning goals: Support the development of role models on campus who demonstrate ally behaviour, and create support networks for LGBT2SQ++ communities both on campus and in the community.
Level Three: 3.5 hours plus facilitation experience
Program objective: Support the engagement of LGBTQ advocates both on campus by training students and employees to deliver the Positive Space Program.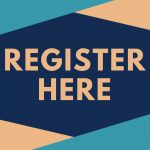 Booking a Workshop in Your Class or Department
Faculty, departments, and clubs may also request to have a Level 1 or Level 2 session delivered to a class or group. Students will be CCR-eligible and the session can be adapted to your course or group needs. Faculty and group leaders can book a session by contacting Debbie Harrison, Coordinator, at debbie.harrison@flemingcollege.ca
Employee Professional Development
The Positive Space program is college-recognized PD (Levels 1 & 2) and are adapted to the needs of employees. Next available session: TBD
Please see the Professional Development Calendar to register: MyCampus/LearningandDevelopment/RequestTrainingEnrollment
For more info: diversity@flemingcollege.ca
Sexual Violence Prevention Training
Learn more about Level 1: Informed Support Person and Level 2: Bystander Intervention here: