Welcome to the GIS Program! This program site is your resource to the GIS Application Specialist and Cartographic programs. If you have questions, we hope you can find the answer here. Each course also has their own Desire2Learn program site which you can access once enrolled.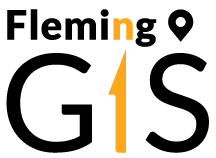 We encourage past and current students to connect with us, and our alumni by joining:
Facebook group: https://www.facebook.com/groups/412268725503830/
Linkedin group: https://www.linkedin.com/groups/7067338
Faculty and past students frequently post information about the field and links to open job positions and can only be seen by joining these groups.
Information Session in Week 3
The PDF for the session can be downloaded here: Coord2020.pdf
The recording for this video can be found at this location: https://flemingcollege.webex.com/flemingcollege/ldr.php?RCID=9c949ea9cb7f4f2db6ab23085922881e