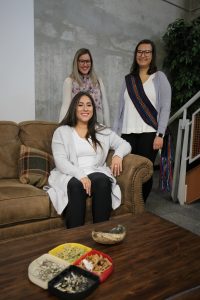 Fleming College is committed to being a welcoming place for all.
In 2020 Fleming created the Equity, Diversity, and Inclusion (EDI) Council. The EDI Council is chaired by the Dean of the School of Justice and Community Development and has representation from our unions, student associations, and employees from across the College. The Council also has representation from women, racialized persons, Indigenous Peoples, persons with disabilities, and members of the LGBTQ2S+ communities. 
Fleming also has legislated obligations under the Accessibility for Ontarians with Disabilities Act and the Ontario Human Rights Code, as well as commitments to the Ministry for sexual violence prevention. Given the College's current commitments and legislated obligations, the Senior Management Team (SMT) has established the EDI Council in order to strategically address systemic concerns, create a work-plan to ensure we meet our obligations, and report on progress to the Vice-President Organizational Effectiveness & Human Resources and the Vice-President Student Experience.
Acknowledging the Territory
Fleming College respectfully acknowledges that we are situated on the traditional territory of the Michi Saagig Anishinaabe, which is covered by the Williams Treaty and Treaty # 20. We are grateful for the opportunity to work and teach here, and we thank all the generations of people who have taken care of this land – for thousands of years. We also recognize the contributions of Métis, Inuit, and other Indigenous peoples, both in shaping and strengthening this community and country as a whole. Fleming College is a signatory to CiCan's Indigenous Education Protocol, & launched the policy "Honouring the Rights of Indigenous Peoples" in 2019. The work of the EDI Council is another way of continuing our commitment to reconciliation.
Alignment with Fleming's Strategic Direction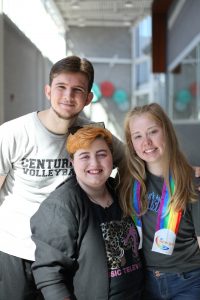 The EDI Council is a response to several of the strategic commitments articulated in Fleming's Strategic Plan. Our commitment to being a welcoming place for all includes a student experience strategy to focus on student life and well-being on campus and in our communities through ensuring that the most marginalized students within our community have a voice, and unique supports and resources tailored to meet their needs. The Council will ensure that we meet the needs of diverse populations among our staff and students in culturally safe and inclusive ways, providing an accessible campus and learning services. 
Additionally, the Council aligns with our commitment to empower our employees through providing an opportunity for engagement and building a structure that is accountable and responsible to our employees to ensure we are working in a positive and energized workplace culture that respects and values the opinions and ideas of all employees.  
Lastly, the equity, diversity and inclusion work of the Council will assist in setting Fleming apart as we strive to be a top employer because of our focus on a shared culture of quality, respect, transparency, accountability, and collaboration. These values will be embraced and articled throughout the work of the Council.