Equity, Diversity and Inclusion Survey Results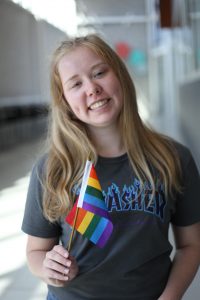 Fleming College is committed to being a welcoming place for all. To help us meet this commitment, the Equity, Diversity and Inclusion Council carried out a voluntary self-identification survey in March 2021. Specifically, we asked a short set of questions to help us understand how staff and students identified in six dimensions of diversity:
· Indigeneity
· Racial and ethnic background
· Disability
· Gender
· Sexual orientation
· Religion/faith/creed
We also asked for feedback on questions related to Equity, Diversity & Inclusion at Fleming College. The anonymous results have been aggregated and you can now view the highlights in a brief summary report.
Read the highlights here: Highlights of the EDI Survey 2021
The full report is available here: EDI Survey Report 2021
An executive summary is available here: Executive Summary – Final
The action plan that was developed as a result of the survey is available here: EDI Action Plan
If you have any questions about the EDI Survey, please contact us at EDICouncil@flemingcollege.ca