The Equity, Diversity & Inclusion Council is committed to building a welcoming and inclusive college community where barriers to inclusion are identified and removed. This type of work needs all of us to participate by sharing feedback about issues that we experience or that are reported to us but that we cannot resolve alone. We have created a feedback form [found at the bottom of this page] to provide students and employees a tool for making change. To be accountable to you, we have also created an EDI Progress Report where you can check back on the status of your issue, or see a list of issues that have been raised by other employees and students and how they were resolved.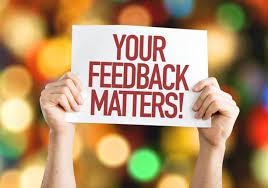 This feedback form is a confidential way to share your feedback about equity, diversity and inclusion concerns or experiences you have. You may share your contact information to receive follow-up or you may submit it anonymously. If you choose to share your contact information, you will receive a response in a timely manner and receive regular updates on any progress on your concern. If the feedback relates to the mission and scope of the EDI Council [Terms of Reference], it will be raised as an issue for discussion at the following monthly Council meeting, and referred to the appropriate department for resolution.
This form is not to be used to report a complaint about specific individuals, it is dedicated to identifying organizational issues [see examples here]. Other forms exist to report employees or students who do not respect others or cause harm. We ask users to avoid naming employees or students in their report unless they can contribute to identifying or resolving the issue. If your complaint is about the conduct of a specific person, such as a Student Rights & Responsibilities (SR&R) complaint or a Sexual Violence incident, please use the appropriate form here:
Sexual Violence Incident Reporting Form
If you feel that your human rights have been violated, please contact:
humanrights@flemingcollege.ca.
If you have an immediate campus safety concern, please call Fleming Security at extension 4444 from any campus phone or email security@flemingcollege.ca
Sutherland campus 705-749-5530
Frost campus 705-324-9144
Haliburton campus 705-457-1680
Forms submitted at the link below will be received by the Director, Equity, Diversity & Inclusion & Organizational Development or the Diversity & Inclusion Student Success Coordinator. If you have any questions about this form, you may contact us at EDICouncil@flemingcollege.ca. For more information about the EDI Council, please see About Us