Lorinda Frudd (she/her pronouns)
Admissions Officer / OPSEU Local 351 Support Staff Representative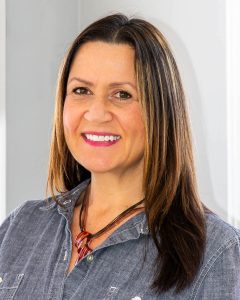 Lorinda is the Admissions Officer/Technical Lead at Fleming College and serves as the OPSEU Local 351 Support Staff Representative on the Council.  She obtained her Bachelor of Arts Honours Degree in Psychology with a Minor in Women's Studies from Trent University in 1997.  A proud and loud feminist, Lorinda has been engaged in social justice activities involving women's rights for over 30 years.
Monique Gatt (she/her)  
Research Analyst
Moniqu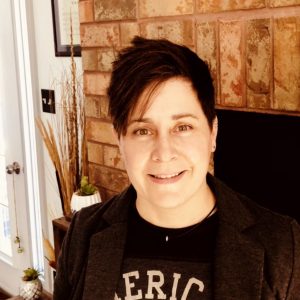 e has worked as a Research Analyst within Fleming's Institutional Research Office for the last 25 years. She received her Bachelor of Science Honours degree in Math and Psychology from Trent University and a Research Analyst Ontario College Graduate Certificate from Georgian College. She is a co-founder of the Fleming Colleagues, a social group for all Fleming employees who self-identify as LGBT2SQ+, PFLAG and allies. 
Adam Folland (he, him)
President, Frost Student Association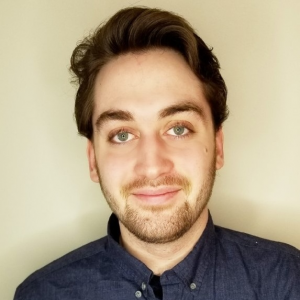 Adam Folland is a graduate of the Fish and Wildlife Technician and Conservation Biology Programs (2020, 2021) and is a current student in the Fish and Wildlife Technology Certificate. He has been involved in student governance and advocacy for the past two and a half years, as both FSA Vice President and President, and is moving into a 3rd and final year. Adam actively and passionately advocates for students to ensure every student at Fleming is represented, supported and heard. As a mature student living with mental health illness and a permanent, invisible disability, Adam brings his experiences to the forefront of his work to better advocate for those also living with these realities.  
Brittany Freeburn (she/her)
Academic Administrative Assistant, SJCD, & admin support to Council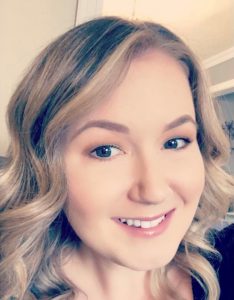 I have worked at Fleming College in various positions for the past six years. I am a graduate of Fleming College from both the Esthetician and Social Service Worker programs. Before coming to Fleming, I spent 7 years working for Community Living Peterborough, supporting adults with developmental disabilities. It has truly always been a passion of mine to support those most vulnerable in society.
Barr Gilmore (he/him)
Professor of Integrated Design, Haliburton School of Art + Design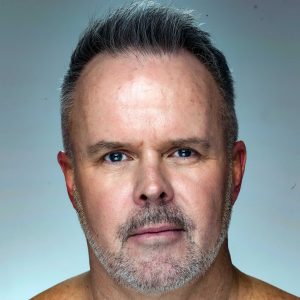 Barr Gilmore holds a Bachelor of Fine Art from UBC, Vancouver (1987) and a Master of Design (Governor General's Academic Gold Medal) from OCADU, Toronto (2011). He was the Studio Assistant to renowned art trio General Idea (1990–1995) and Senior Design Associate at Bruce Mau Design (1996–2005). Barr has been a proud member of the 2SLGBTQ+ community since 1981.  
Debbie Harrison (she/her)
Diversity & Inclusion Student Success Coordinator, & staff support to Council
I have worked at Fleming in the areas of Diversity and International Student Services since 2006. My background is in community services – women's services, newcomer settlement, and anti-racism education – in Toronto, Montreal and Peterborough. I try to stay conscious of my white privilege and I completed a Masters in Adult Education focused on anti-racism education for rural white Canadians, to help my own learning and to support others on their learning journey.
Audrey Healey (she/her)
Accessibility Counsellor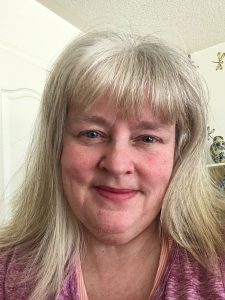 I work with students with disabilities to ensure they have the academic accommodations they need. I believe deeply in inclusion. I try every day to do my part to make Fleming an accessible learning environment for students and an equitable working environment for faculty. I have been a counsellor at Fleming since I graduated from McGill University with my Master of Education in Counselling Psychology in 1992 and I proudly represent OPSEU Local 352, the Fleming faculty union, on Council. 
Alannah Kennedy (she/her)
President, Fleming Student Administrative Council
Alannah Kennedy is a graduate of the Office Administration Executive program (2019) and most recently a graduate of the Educational Support program (2021). Alannah has been an active member of the Fleming College community, with her various roles in Student Experience, Athletics, Student Recruitment, and the Registrar's Office. Alannah proudly advocates for students at Fleming College in her role as SAC President.
Wendy Morgan (she/her)
Faculty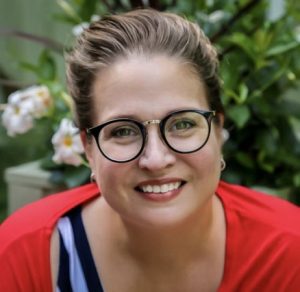 Wendy has been a faculty member at Fleming since 2005, teaching across a wide range of programs. She currently teaches in the Child and Youth Care program and is also the Simulation Lead for the schools of Health & Wellness and Justice & Community Development. Her areas of focus are trauma-informed practice, universal design for learning, and supporting students in co-creating positive and inclusive spaces for learning.
Neil Price (Pronouns he/him)
Dean, School of Justice and Community Development
Neil Price is an educator, writer and editor. Neil is Dean of the School of Justice and Community Development and Chair of the EDI Council at Fleming College. His writing has appeared in NOW Magazine, Globe and Mail, Toronto Star, Hazlitt, Canadian Art, The Conversation and other publications. He was previously Reviews Editor at Humber Literary Review. Neil's doctoral research is focused on the experiences of Black people in higher education. 
Shanthi Rajaratnam (Pronouns she/her)
Director, Workforce Development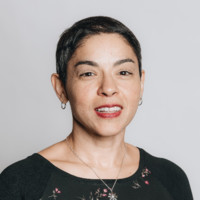 Shanthi has more than 10 years of experience working in Employment Services in Peterborough and Haliburton, and previously owned a local bakery/cottage business in Haliburton County. Shanthi holds a Master of Arts in Leadership (University of Guelph) and a Bachelor of Commerce (Ryerson University) and currently leads the SSM team/Employment Service transformation at Fleming College. She was born and raised in Canada, of Sri Lankan/Irish heritage and is part of a mixed race, multicultural blended family. 
Cristina Sad, pronounced 'sadji' (Pronouns she/her)
International Student Advisor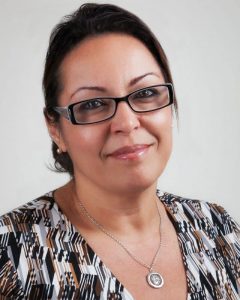 Cristina is a multi-lingual Brazilian immigrant whose passion for education, diversity and culture brought her to Peterborough and Fleming College in 2005. She believes in equity and has tremendous respect and appreciation for all cultures and all peoples. She's thankful for her life and citizenship in Canada and wishes to do more for those who live here. Her small goal is to help Fleming become an engaging and inclusive place to study and work by promoting equity and diversity while respecting each other as human beings.
Liz Stone (Pronouns Kwe/she/her)
Academic Chair Indigenous Perspectives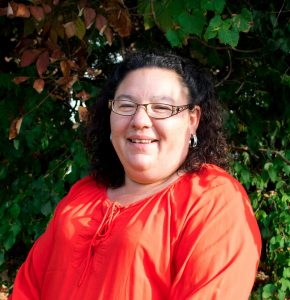 Boozhoo!  Niimin Mzhiikehn ndizhnikaaz, Mzhiikehn ndoodem miinwaa Aamjiwnaang ndoonjibaa. As the Academic Chair Indigenous Perspectives, I am dedicated to the authentic and respectful incorporation of Indigenous content, truth telling & pedagogy into Programs at Fleming College. I am currently serving a 2nd appointment on the Indigenous Women Circle, Women & Gender Equality Canada.  Previous instructor at Enweying Professional Learning Institute, Trent University, previous Associate Professor of Indigenous Governance at the University of Victoria, and previous Chair of the Indigenous Education Council at Fleming College. National recipient of inaugural Change Makers award, Canadian Mental Health Association. My most important accomplishment & responsibility has been that as a mother to Mkons Stone-Debassige.