The City of Peterborough and surrounding areas have a vibrant arts and culture community, that is not typical for an area of our size. From live theatres, performing arts, museums and art galleries & tours, there is something to satisfy all tastes. An additional benefit to living in our area is that we are only a little over 1 hour away from Toronto and it's exceptional arts & culture society.
Museums & Art Galleries
Art Tours & Festivals
The Performing Arts & Festivals
Other Links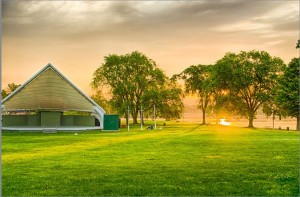 Del Crary Park (host of Peterborough Musicfest)
photo by: Rick Manning
Fleming College Employee
** External links are being provided as a convenience and for informational purposes only; they do not constitute an endorsement or an approval by Fleming College of any of the products, services or opinions of the corporation, organization or individual. Fleming College bears no responsibility for the accuracy, legality or content of any external site.