Arrival Services
Please note: due to Covid19, the May 2020 semester is cancelled for in-class delivery for all new international students and Arrival Services are suspended until further notice. Read more about your options, including online learning and deferring to September, here:
https://flemingcollege.ca/covid19/international-students
Free Airport Pick-up!
Fleming College is pleased to provide you with free transportation from Toronto Pearson International Airport to Peterborough or Lindsay through the Century Transportation Airport Transfer Service.To register for your airport pick-up, you will need to complete an online registration form. Forms should be submitted at least one week before your flight to Canada.You will receive a confirmation receipt within 5 business days that will tell you where to find the shuttle in the airport after you exit Customs.
Click on the name of your campus to register:
 Sutherland Campus, Peterborough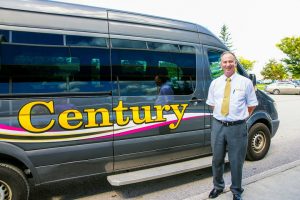 Free Stay  

                                                             
Fleming College is also pleased to offer Free 2-Day Stays in Lindsay and Peterborough. These shared rooms are only offered during peak arrival periods.  Students interested in booking a Free Stay can register by adding "Free Stay" in the 'Drop-off location' field of the Airport Pick-up Registration Form above. We will contact you to confirm if a room is available.
Next available Free Stay: April 27th to May 8th, 2020
Temporary Accommodation Options
Hotels – Peterborough (be sure to ask for Fleming rate)
https://thekawarthas.ca/
Airbnb.ca – look for short-term stays in a variety of accommodations, including private rooms/apartments and shared spaces
Hotels – Lindsay (be sure to ask for Fleming rate)
http://www.explorekawarthalakes.com/en/stay/innsmotelsresorts.asp
Recording from last live Arrival Services webinar December 6th, 2019:
https://flemingcollege.webex.com/recordingservice/sites/flemingcollege/recording/play/260e7d9a5e464ab18fbbb16d5ac60680