Join the Arrival Services Mailing List
For information about airport pick up services, housing, orientation and more, join the Arrival Services Mailing List here:
Peterborough: http://eepurl.com/gkJ_1H
Lindsay:  http://eepurl.com/dMGdlI
Live Chat with Staff & Students
International Student Services offers a live webinar series where we explain arrival information in detail and answer student questions. These sessions are listed in Eastern Standard Time and instructions for joining the session will be provided here 2 days prior to each session:
Thursday, November 14, 2019 11:00 am
Eastern Standard Time (Toronto, GMT-05:00)
India Time 9:30 pm (Mumbai, GMT+05:30)
Mexico Standard Time 10:00 am (Mexico City, GMT-06:00)
Please join the webinar at least 15 minutes prior to the event (you will need to download the Webex app on your mobile or computer and enable your headphones or speakers for audio).
Click on this link and enter the password to start: https://flemingcollege.webex.com/flemingcollege/onstage/g.php?MTID=ec4c8a6e0201c1e98a412bc00db08e0c4
Event password: BxXdnCrr
Event number: 739 431 688
Or you can call in (but you will have audio only):
Other upcoming dates (these will have different login details):
Friday Nov. 29th 8:00 pm
Friday Dec. 6th 9:00 am
Monday Dec. 16th 12:00 pm
Recording from last webinar August 2019
Free Airport Pick-up!
Fleming College is pleased to provide you with free transportation from Toronto Pearson International Airport to Peterborough or Lindsay through the Century Transportation Airport Transfer Service.To register for your airport pick-up, you will need to complete an online registration form. Forms should be submitted at least one week before your flight to Canada.You will receive a confirmation receipt within 5 business days that will tell you where to find the shuttle in the airport after you exit Customs.
Click on the name of your campus to register:
 Sutherland Campus, Peterborough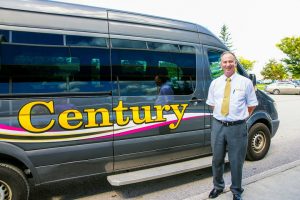 Free Stay  

                                                             
Fleming College is also pleased to offer Free 2-Day Stays in Lindsay and Peterborough. These shared rooms are only offered during peak arrival periods.  Students interested in booking a Free Stay can register by adding "Free Stay" in the 'Drop-off location' field of the Airport Pick-up Registration Form above. We will contact you to confirm if a room is available.
Temporary Accommodation Options
Hotels – Peterborough (be sure to ask for Fleming rate)
https://thekawarthas.ca/
Airbnb.ca – look for short-term stays in a variety of accommodations, including private rooms/apartments and shared spaces
Hotels – Lindsay (be sure to ask for Fleming rate)
http://www.explorekawarthalakes.com/en/stay/innsmotelsresorts.asp