Microsoft Teams is one of the College's software options for meeting with your students, doing group work, and for recording lectures. 
To access MS Teams please Login to MyCampus & click Email on the left-hand sidebar.  This will take you to Outlook web access. Click the 'waffle' icon (9 dots) in the top-left corner to access the other Office365 applications menu such as MS Teams. 
Resources
We suggest putting your MS Teams link directly into D2L with the day and time students should be going to your live class: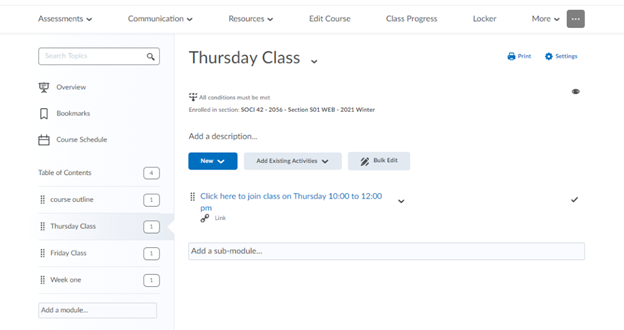 If you can't find what you are looking for please reach out to us by email: LDSTeam@flemingcollege.ca.