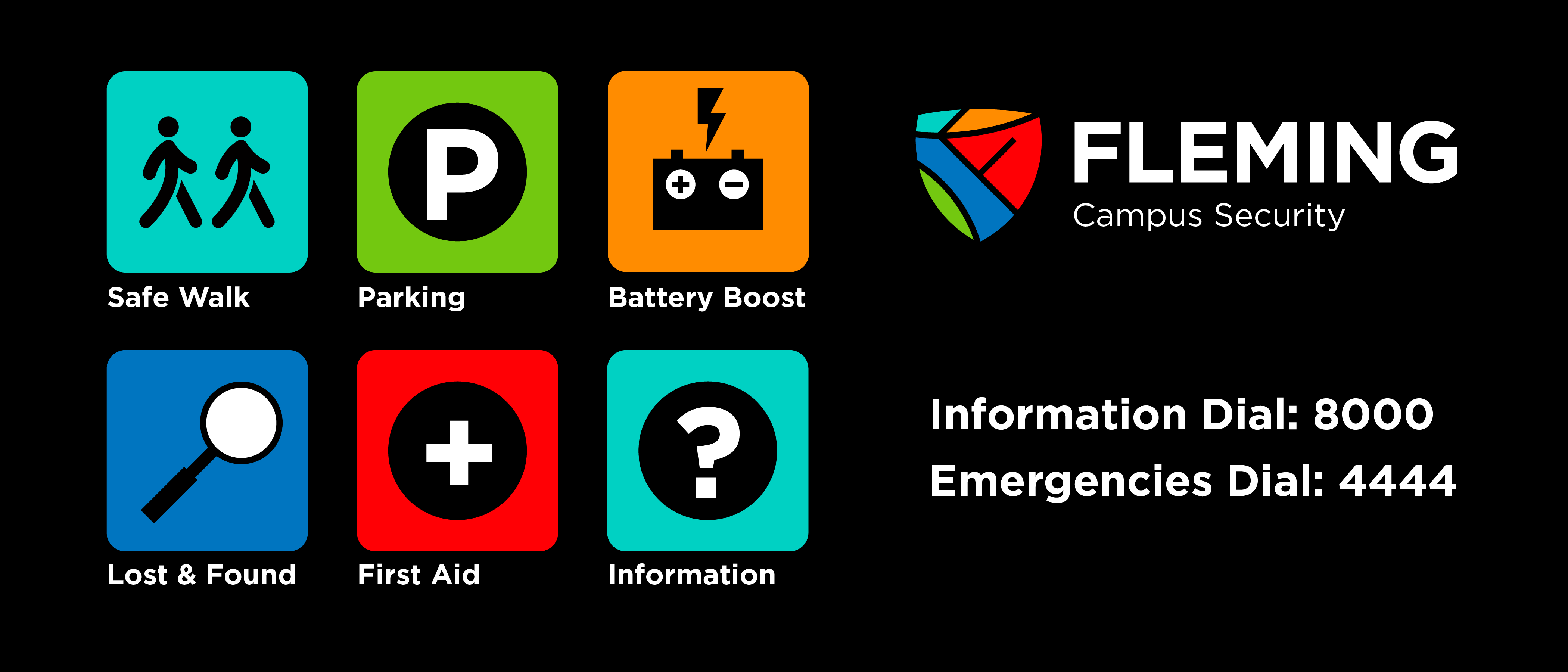 Campus Security and Parking Services are part of the Physical Resources Department at Fleming College. Our responsibilities include Security, Parking, Emergency Planning and the student volunteer First Aid Support Team (FAST).
We are here to support the academic mission of the College by creating a safe and secure environment for all members of the College Community and work in  collaboration with other departments to provide:
A service delivery model that places an emphasis on customer service,
A reliable response to both routine and emergency calls for service,
The promotion of security, crime prevention and safety awareness,
A highly visible security presence on campus 24 hours per day,
Security for all College buildings, property and special events.
Please take some time to look around our site and learn about the ways Campus Security and Parking Services can make your time at Fleming safe and enjoyable.