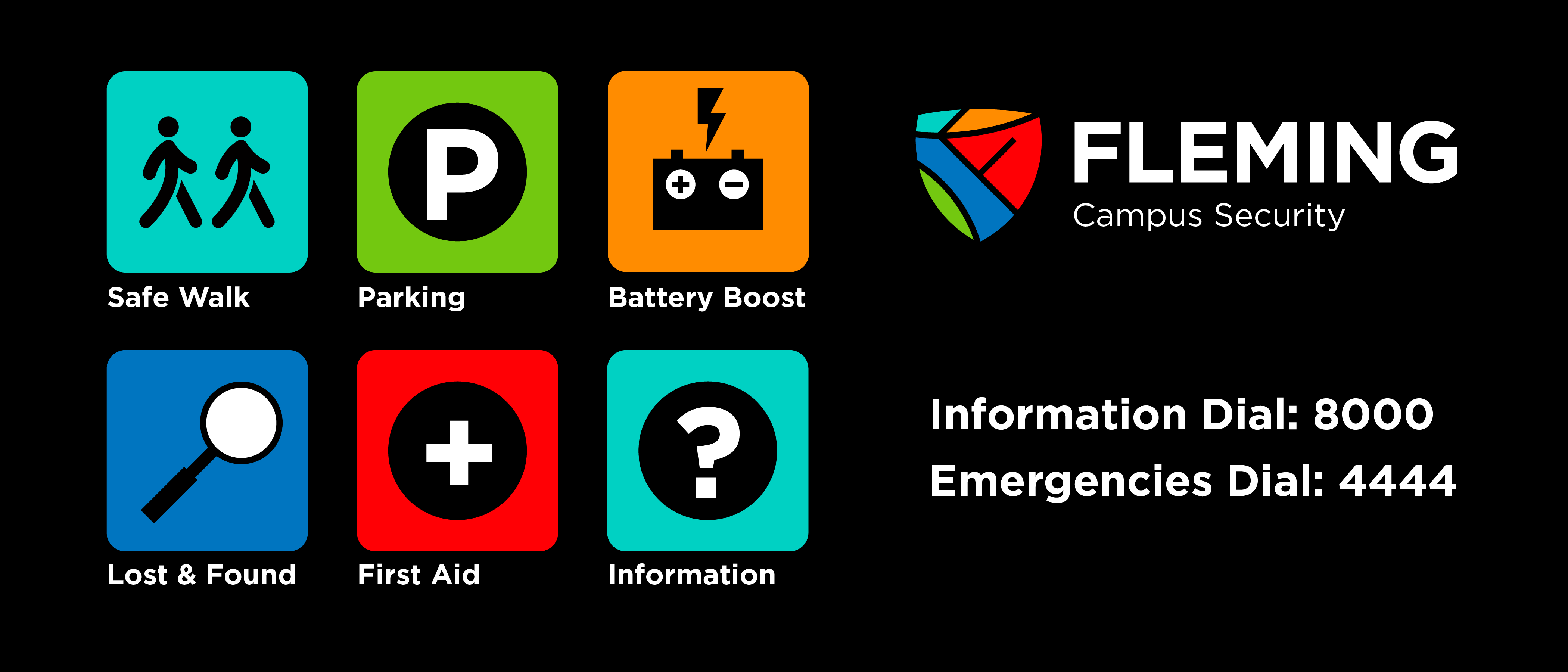 Campus Security & Parking Services are part of the Physical Resources Department at Fleming College. We work closely with other departments and community partners to provide a wide range of services that ensure the safety of Fleming's campuses.
Hours
Campus Security is operational 24 hours a day, 365 days a year.
Personnel
Fleming Campus Security members are uniformed security guards licenced by the Province of Ontario in accordance with the Private Security and Investigative Services Act, 2005. Members receive specialized training to support the College Community and carry equipment in accordance with Ontario Regulation 366/07.
Services
Uniformed patrols of campuses and residences.
Responses to routine and emergency calls for service and carrying-out investigations and incident follow-up.
First Aid Support Team (F.A.S.T)
Access control and alarm monitoring.
Responses to Safety Phones located throughout the College.
Parking Enforcement on campus.
Safe Walk Service at Frost or Sutherland campuses.
Battery boost service for students, faculty, staff and visitors needing assistance starting their car.
Please take some time to look around our site and learn about the ways Campus Security and Parking Services can make your time at Fleming safe and enjoyable.