Residence Meal Plan Information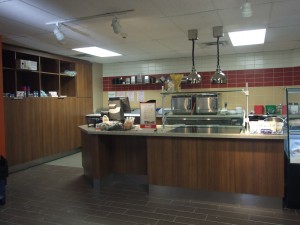 All students living in the residence can purchase a meal plan. The meal plan cost is a minimum of $750.00 per semester. There are a variety of food options including: Tim Horton's, Pita Pit, pasta bar, deli, and Pizza Pizza on-campus. Please keep in mind that this is not a full meal plan but rather it is intended to supplement meals you cook for yourself. Each suite comes with a full kitchen and appliances (stove, fridge, and microwave) are included. You are able to bring into your additional appliances such as a toaster oven, electric frying pan, or George Foreman grill.
Please refer to our frequently asked questions regarding meal plan information.
Explore the various food options at Fleming.