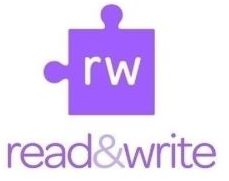 Read&Write is a literacy toolbar with text-to-speech as well as learning tools to support reading, writing, studying and research within common computer applications.
Install Software
The full version of Read&Write is available for all current Fleming students and employees. You can download the software from Texthelp's website or by using the links below.
Once installed, choose 'Sign in with Microsoft.' You will need to be signed in with your Fleming account.
If prompted, use your Fleming email address. Once taken to the login page, make sure to type in your user name and password.
Windows Installation Video
Mac Installation Video
Training Resources
Visit Texthelp's Getting Started website for various quick reference and user guides.
Here are some of the more popular guides:
Windows Quick Reference
Mac Quick Reference
Video Tutorials can be viewed on TextHelp's YouTube Channel
Here are some of the more popular videos:
Windows PC Playlist
Mac Playlist
Google Chrome Playlist
Alternative Text
This is an accommodation that can provide students with disabilities access to electronic versions of their textbooks that can be read out loud by text-to-speech software, such as TextHelp Read&Write. For more information see our Alternate Format Textbooks section. Terms and conditions for the digital files can be found on the Alternative Format Terms and Conditions form.