Welcome to 2021
While January is traditionally the time for new year's "resolutions", those tend to be "shoulds" with a sense of duty and heaviness attached – no surprise almost all of them are set aside by the end of the month.  Consider setting a context instead – whether for the year, or month by month.  What do you want from this year?  What will you contribute?  What principle will guide your actions?  It may be health/wellness, or family, or balance/equilibrium, or achievement … whatever it is for you, take a moment to define it.  How will you know you're aligned?  You may find this is an exercise you think through and make an intention choice, or you may find it works well to sit quietly, meditate, or walk in nature and allow a word or phrase to bubble up from your subconscious.  We'd love to share ideas – let us know what came up for you for 2021 here.
Need some inspiration?  Here's what the OEHR team is creating this year …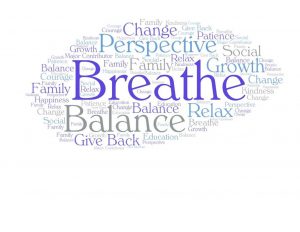 Human Rights and Inclusion Change
Please join us in wishing Shauna Elliott all the best as she takes on a new career opportunity – she will be missed!  Until we're able to hire a new Human Rights & Inclusion Officer, please direct all Human Rights and Inclusion inquiries to humanrights@flemingcollege.ca.  This is a confidential email which will enable us to determine who can best support you.  Thank you for your patience!
2021 Payroll and Benefits Updates
Check out the HR webpage to see the 2021 updates to statutory deductions, income tax, T2200 and much more. Check it out here.
Staff Tuition Fees
Start the New Year off right by expanding your knowledge through Fleming's Staff Tuition Fee program!  The College offers eligible employees the opportunity to participate in Ministry-funded courses at a nominal fee of $20.  Taking advantage of this learning opportunity can expand both your personal and professional development.  We encourage you to learn more about the program and find out if you're eligible to participate.
PD Leaves
A friendly reminder that the deadline to submit applications for Professional Development Leaves is quickly approaching.  Professional Development Leaves provide an opportunity for individuals to refresh, develop and grow in different ways. They are a mechanism through which refreshed work experience can occur, increased academic credentials can be pursued, or professional qualification can be acquired/improved upon. All application forms, guidelines, and relevant information can be accessed through the HR website. Priority consideration will be given to applications that align with the College's strategic direction.
Please see the All Staff communication that was sent on Monday, November 23rd for more information.  All applications must be submitted to Human Resources by your Dean or Director by no later than Friday, January 22nd, 2021.
San'yas Indigenous Cultural Safety
In our Strategic Plan 2019 – 2024, Fleming College has made a commitment to: Strengthen our relationship with Indigenous Peoples by helping to create opportunities in post-secondary education, and actively participating in the process of reconciliation by ensuring all students and staff gain a deeper understanding and appreciation of Indigenous peoples, their ways of knowing and histories.
To work towards a deeper understanding and appreciation of Indigenous people, Fleming College launched a training initiative in May 2019 for employees to participate in a large-scale, online, Indigenous Cultural Safety training program called San'yas. This is an 8-10 week online training program facilitated by the Southwest Ontario Aboriginal Health Access Centre.  Information on the three different program offerings can be found here.
There are a few spots remaining in this offering.  If you're interested in participating, please speak with your manager for approval and have them email pd@flemingcollege.ca to reserve your seat!
We want to hear from you! Provide us feedback here.