Webinar: Indigenous Exclusion in the Workplace
Join Anne-Marie Pham of the Canadian Centre for Diversity and Inclusion as she sits down with Kelly Lendsay, a dynamic and inspiring thought leader, to discuss Indigenous inclusion at work. In this fireside chat, Kelly will share his vision for moving forward from a history of Indigenous exclusion to the path of workplace inclusion for the next seven generations. Join us to also learn about CCDI's new and exciting partnership with Indigenous Works and engage with us through our live Q&A session.  This PD event is free.
Event Date: June 21, 2021 @2:30 pm.
Register here by June 18 at noon.
Beyond Two Spirit: Varied Indigenous Perspectives
Pride Week meets Indigenous History Month! Indigenous Perspectives faculty members present a panel discussion about gender identity from diverse Indigenous perspectives. Organized by the Indigenous Perspectives Designation, in partnership with the Equity, Diversity & Inclusion Council.
Join June 22 at 1:00 – 2:30pm here.
Celebrate Pride 2021! Watch Creating Online Inclusion with anya gwynne, Education Coordinator, PARN
In 2011, Fleming College established the Positive Space Education Program for Fleming students to learn about marginalized sexual orientations and gender identities, and since then thousands of students have participated in building a safer campus life for LGBT2SQ+ students. How do you include and support your students in an online learning environment that respects their diverse identities? Listen to this youth outreach and education worker as they share expertise in language usage, understanding barriers, and tips for inclusive classroom management.
Watch the recording here today!
Morneau Shepell Name Change
The College's EFAP provider Morneau Shepell have changed their name to LifeWorks. While their name has changed, their business has not. To find out more about Fleming's EFAP program visit this link.
Congratulations to the 2021 Spotlight Award Recipients
Liz Stone – Diversity and Inclusion Award
Nominated by Sandra Dupret, this award recognizes an individual or team who goes above and beyond to meet the needs of our diverse populations and enrich our communities.
Liz has demonstrated this through her leadership, taking great strides in connecting with Indigenous communities beyond Peterborough's First Nations communities. She has worked with communities in Northern Ontario to establish Fleming diploma programs that can be delivered onsite within the community.
"I think that the College is doing a ton of work, and there are so many people working towards Equity, Diversity and Inclusion, that this is an award for everybody." – Liz Stone
Angela Pind – Employee Success Award
Angela received multiple nominations from Barbara Bond, Sara Slater, Andrew West, Shelley Schell, Samantha Pihlainen-Bleeker and Joan Connolly. This award recognizes an individual or team for their contributions to an inclusive and energized workplace culture that provides the best education, leadership and research practices.
Angela has demonstrated this by keeping employee and student success at the forefront of her decision-making and leadership activities, including supporting creativity and innovation in the workplace.
"It is about the team, they make it super easy." – Angela Pind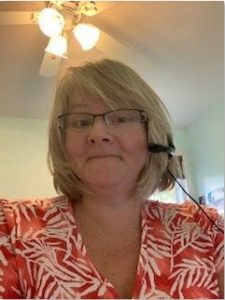 Paula Anderson and Rick Cornelissen – Strengthening Communities Award
Nominated by Brett Goodwin, this award recognizes an individual or team who demonstrates a commitment to strengthening our communities through collaboration with community partners to boost innovation within our campus regions and beyond.
Paula and Rick have shown this through their work on the Edwin Binney community garden, a collaboration with Crayola and the United Way for the City of Kawartha Lakes to help address food insecurity and provide educational opportunities around agriculture and food to local school children.
"Especially with these trying times, you can feel good at the end of the day." -Rick Cornelissen
"Thank you so much, I really appreciate the recognition. We could not have done it without our wonderful team and community partners"-Paula Anderson
Katrina Van Osch-Saxon – Student & Employer Success Award
Nominated by Nicole Vanderschaaf, this award recognizes an individual or team who encourages collaboration between students and employers to establish hands-on opportunities that ensure graduates are job-ready.
Katrina has demonstrated this through fostering and maintaining a comprehensive professional network and introducing students to people in that network. This includes Women in Wood, International Society of Arboriculture Ontario, and Ministry of Natural Resources and countless alum and industry professionals that she has a personal relationship and report with.
"Well thank you! I have to say, I do have a great group of people I get to work with." – Katrina Van Osch-Saxon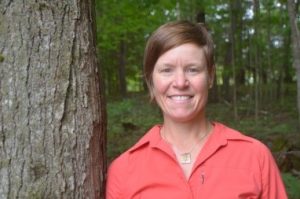 The Physical Resources Team – Technology Champion Award
Nominated by Jason Dulmage, this award recognizes an individual or team who:
-Embraces the latest technology and digital tools to prepare students for the future workplace.
-Responds to technological changes that provide new learning opportunities for students.
-Demonstrates accountability and delivers current updates on the latest technology in the workplace.
Fleming's Physical Resources Department has shown this by implementing technological changes critical to Fleming's functioning in the current COVID-19 environment, including HVAC upgrades and filters, enhanced cleaning tools, Thermal Screening and more.
"This is a great award for us to win, and I am super proud of the team. Everybody has worked hard and pulled together." – Terry Williams

Did you miss the Spotlight Awards Event?  You can watch it here.